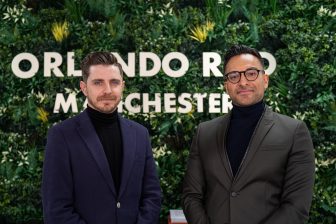 Orlando Reid is celebrating its first year of trading in their Manchester office after achieving almost £43m of residential property sales.
The London-based company, led by Baljit Arora and Jack Reid, opened a third office in May last year, and its first in Manchester, with a view to providing bespoke property investment solutions to UK and overseas investors.
The opening of the Manchester office is a pivotal point in the growth of the business, according to Arora, who heads up the estate agency's Manchester team.
Arora said: "Despite increasing interest rates and the higher cost of living, the Manchester market has shown no sign of slowing down. Enquiries are at a similar level today as they were six months ago."
Orlando Reid is planning to expand across England via an acquisition programme over the next five years, which are already underway, having successfully acquired Sheraton Law – an independent agency in Clapham Old Town in April.
"We expect demand for residential property to remain strong for the foreseeable future and to see capital values rise."