London-based Orlando Reid has expanded operations into the heart of Manchester's city centre.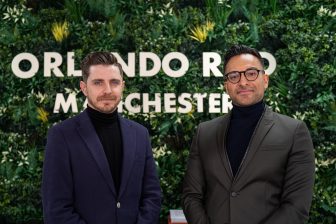 The company, led by Baljit Arora and Jack Reid, has opened a third office, and its first Manchester, with a view to providing bespoke property investment solutions to UK and overseas investors.
Arora said: "We are delighted to embark on our expansion journey into the vibrant city of Manchester. Facilitating relationships between developers and investors will be key to the running of this office.
"We pride ourselves in providing specialist property investment advice to UK and overseas clients, seeking properties that deliver optimal rental returns and capital appreciation."
The opening of the Manchester office is a pivotal point in the growth of the business, according to Arora.
He added: "We currently have 25 employees and in the coming months we will be recruiting additional staff to work within our property management, sales and marketing divisions.
"Our vision for Orlando Reid over the next five years is to have several offices in key locations throughout the UK, with a strong focus on global property investment."