I took the questions and comments raised recently by Property Industry Eye readers back to the Home Buying and Selling Group – Information up Front (sub group). The questions and our replies are available by clicking here.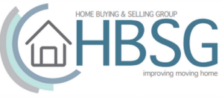 Here is one response I received last week from a BLG member firm: "We work with a couple of agents around here serving the top end of the market. They refer to me and another local solicitor (no referral fees) on the basis that we prepare what they like to call an 'exchange ready' pack. It works really well, and some sellers opt for a Local Search to be included on the basis that the cost is recovered from the Buyer down the line."
A number of property lawyers have said they can't find any estate agents willing to work in a up-front info way, and a number of agents have said they can't find any property lawyers to do so either.
In an effort to try to marry up the willing firms I intend setting up a panel of law firms that are keen to be instructed when a property is first marketed. I already have 40 firms lined up and expect that number to increase significantly over the coming weeks.
There will be no charge to be on the panel and no charge to access it. I will let PIE know when it is up and running.
As has been reported recently, getting from listing to completion is getting longer and longer, and something needs to be done. Getting lawyers instructed earlier and obtaining information (however much or little) pre offer and acceptance is a straightforward and easy way to do something different.
As a certain automobile manufacturer once said: "If You Always Do What You've Always Done, You'll Always Get What You've Always Got."
I need to renew the skin on my drum now, it's looking very battered.