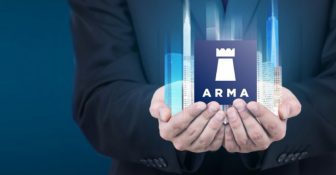 Property management agency ABC Block Management has been expelled from the Association of Residential Managing Agents (ARMA) following a formal complaint by leaseholders and a property tribunal ruling.
ARMA has excluded the company with no right of appeal after leaseholders at 112 Blackheath Road in south-east London took tribunal against its court-appointed block manager ABC Block Management and its managing director Richard Davidoff.
Complaints were logged after major works bills soared from £10,000 to almost £100,000.
In August, the tribunal found Davidoff had also charged the freeholder of the site several demands totalling £59,613.70, with no apparent explanation justifying these charges.
The tribunal ordered the two leaseholders who brought the case to be refunded £11,844.32 and £12,196.92. The other charges billed to ABC Block Management were ruled inadmissible.
Nick Hargrave, a former Number 10 special advisor when David Cameron was prime minister, is a leaseholder at another block managed by Davidoff and ABC.
He said: "One of my regrets from my time in Downing Street is that I didn't do more to agitate on the subject of leasehold.
"Managing agents like Richard Davidoff and ABC are a symptom of what happens in an unregulated market. A statutory regulator with the power to stop unethical managing agents like ABC trading would be a huge step forward for the country."
A spokesperson from ABC Estates told the press: "There has been a concerted effort by competitors and disgruntled former employees to cause damage to ABC. Substantial damages have been paid so far and further actions are in the process. This is all in the hands of our solicitors and actions are being taken, including advice regarding a challenge to the decision by ARMA. It would not be appropriate to make comment at this stage, save that we are optimistic about our challenge to this arbitrary decision."