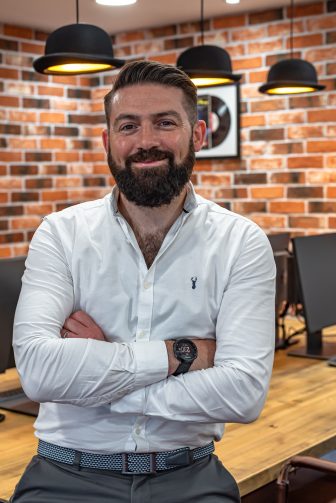 Independent estate agency Hat and Home has opened its second branch just nine months after launching the business.
The new office, which opened this week, is located in leafy Crowthorne, Berkshire. The contemporary estate agency is expanding quickly having only launched the business in February this year with a branch in Wokingham.
Independently owned, the founder of Hat and Home, Ben Gee, commented: "We want our customers to feel compelled to recommend us which means we need to deliver an excellent service and a great result."
The office on Crowthorne High Street is no ordinary estate agents office. Exposed brick walls, retro industrial furniture and signature Bowler hat lights make up a distinctive modern look. The company values are even plastered across one wall.
Director Luke Strzadala said: "Hat and Home offices are designed to reflect the brand values so they are deliberately inviting and friendly. Whether you are looking to buy, sell, let or rent our doors are always open and you are guaranteed a warm welcome."
As part of the 'Hello Crowthorne' launch campaign, the agency has several advertising boards around the village. A donation to Parkinson's UK is being made for every board displaying the Hello Crowthorne slogan. They are also offering introductory rates for sales, at 0.5% plus VAT, and lettings, at 5% plus VAT, for a limited time only.