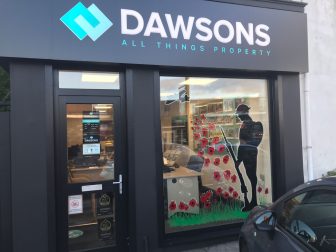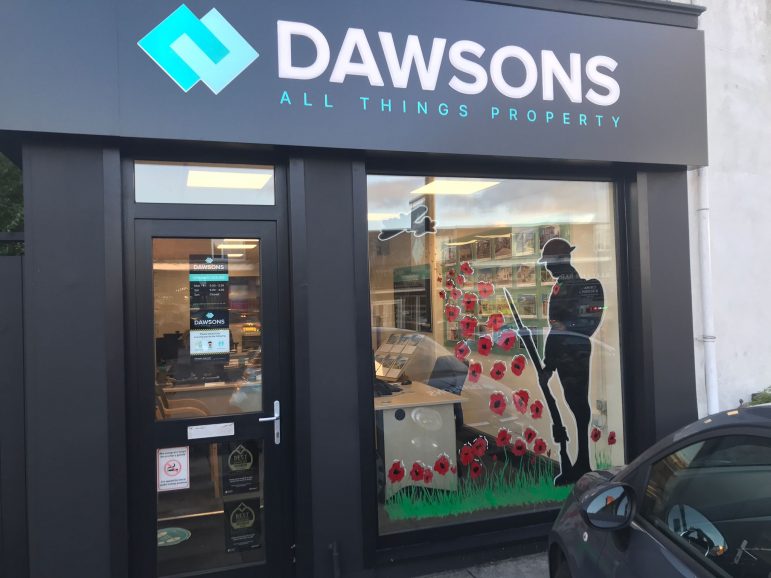 Dawsons estate agents, which covers Swansea and south Wales, unveiled fantastic window displays across its offices yesterday to pay tribute to members of the Armed Forces on Armistice Day.
The day honours the sacrifices made by all those who served in World War One, and reminds all generations to remember the price of freedom with the phrase 'Lest we Forget. A two-minute silence was observed at 11am to mark the day.
Naomi Webborn, marketing, PR and systems Coordinator, said: "The manager of our Morriston sales branch, Stephanie Vellacott, a few week backs wanted to honour those who gave their lives for our freedom and enlisted the amazing Rik Kane of Kane Kreations to paint our branch windows with a fitting tribute to those who give their life to our country.
"We have seen many comments across Facebook commending our window displays within local area groups in recent days and today posted these windows across our social media which again has received some great traction."