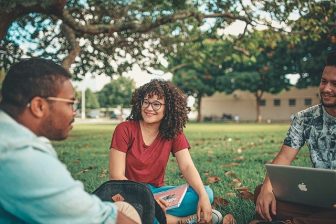 As much as 75% of all purpose-built student accommodation (PBSA) at the nation's top universities has already been taken for the next academic year, according to research by Stripe Property Group, with the private rented sector needed to fill the void.
The company analysed demand for PBSA rental stock within the postcodes of the top 50 UK universities to reveal which were most in-demand and where prospective first year students face the toughest challenge in securing accommodation.
The results show that the University of York is the most in demand university within the UK when it comes to student rental accommodation – currently, across the YO10 postcode, no less than 75% of all PBSA rental stock listed on the market has already been snapped up by students.
York is followed by the University of Strathclyde, where 73% of all student rentals have already been let. Meanwhile, in the BA2 postcode, home to the University of Bath, over half (54%) of student rental stock has been taken already.
Queen Mary University of London in the E1 postcode of Tower Hamlets is home to the highest student demand in the capital, where 42% of all PSBA rentals listed on the current market have been taken.
In Birmingham's B4 postcode, 40% of student lets have been let by those attending the Aston University, while demand is currently at 39% in the WC2A and WC2R postcodes, home to the London School of Economics and King's College London. The rest of the top 10 most in-demand universities for PBSA rental homes include Shropshire's Harper Adams University (35%), the University of Essex (32%) and the University of Glasgow (20%).
James Forrester, managing director of Stripe Property Group, commented: "As our research shows, over 70% of currently listed student rental stock has already been taken surrounding some universities and we're yet to see the deadline for applications expire. This really highlights the uphill struggle facing many students when it comes to securing a suitable roof over their heads.
"Of course, the private rental sector does help to pick up some of the slack and there are some outstanding PBSA-focused developers out there working tirelessly to bring new stock to the market, but more needs to be done to bridge the gap between the student homes available and the level we require."