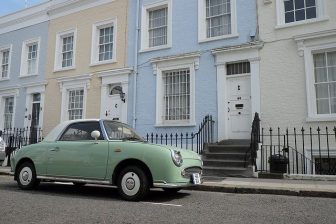 Savills has released a revised five-year forecast for the UK's prime housing markets, reflecting strong levels of activity in prime central London and prime regional markets, but also a backdrop of international and domestic uncertainty.
While the shape of recovery remains broadly as previously forecast in November 2021, the long-awaited bounce in values in prime central London has been pushed out to 2023.  The firm expects prime central London's house prices to grow 4% across 2022 (down from 8% previously forecast in November 2021). This reflects a slower pace of return of international buyers than anticipated, as well as the war on Ukraine and current domestic political instability which have caused a degree of caution that is constraining price growth.
Savills expects a more significant recovery in 2023, and has forecast growth of 7% (up from 4%), with the pace of demand from overseas expected to increase.
Over the next five-years, prices in prime central London are expected to rise by a total of 21.6%, despite a slight slowing of growth in the run-up to the expected general election in 2024.
Table 1: Savills prime house price forecasts (London)
| | | | | | | |
| --- | --- | --- | --- | --- | --- | --- |
| | 2022 | 2023 | 2024 | 2025 | 2026 | 5-year compound growth 2022-2026 |
| PCL | 4.0% | 7.0% | 2.0% | 3.5% | 3.5% | 21.6% |
| Outer prime London | 5.0% | 3.0% | 1.0% | 2.0% | 2.0% | 13.6% |
| All prime regional | 5.0% | 3.5% | 3.0% | 3.0% | 3.0% | 18.8% |
Source: Savills research
Note: These forecasts apply to average prices in the second-hand market. New build values may not move at the same rates.
"Strong activity over the past six months, the relative value on offer and the prospects for global wealth generation together give us confidence that prime central London will continue to recover steadily over the next couple of years," comments Frances McDonald, research analyst at Savills.
"However, the pace of return of international buyers has so far been slow, holding back the more rapid recovery we had previously anticipated. Early indicators suggest that things should improve over the second half of the year and into 2023, as high-net-worth buyers have gradually started to return to traditional prime postcodes such as Chelsea, Belgravia, Kensington, Mayfair, Notting Hill and Holland Park over the past three-months, boosting the outlook for price growth beyond this year."
"In the longer term, requirements to register beneficial ownership of homes held in offshore vehicles have the potential to curb some demand amongst a limited number of buyers in the longer term. But, while historically there have been many benefits to using offshore vehicles to hold UK property, the tax advantages have largely already been removed. As such, we have only slightly reduced our outlook for prices over the next five years," continues McDonald
In the more domestic markets of outer prime London, continued unmet demand from those looking to upsize and a lack of suitable stock will support price growth in the short term. Savills has forecast that price growth in these markets will average +5% in 2022.
But while the prime markets (broadly the top 5%-10% by value) are generally more resilient to interest rate rises and the increased cost of debt, they are not completely immune. Savills expects to see signs of price sensitivity creep into the market over the next six months, resulting in slower growth from 2023 onwards.  This is expected to cap price growth at 13.6% over the five years to the end of 2026.
"Over the medium term, the return of workers to the capital will fuel demand. Even as hybrid working becomes more conventional, workers still value proximity to the office and some of those who bought a home in the country during the pandemic are realising the need for a pied-à-terre, further supporting demand for flats," continues McDonald.
"From 2023 onwards we are forecasting slightly lower levels of price growth with rising pressure on buyers' spending power, though the effect of earlier than expected interest rate rises is likely to be offset by an easing in mortgage regulation and an increased flow of capital coming out of central London."
Scotland, the Midlands and the North expected to perform the strongest in the long term
Following two years of unprecedented price growth (+16% since March 2020), the pace of growth in the prime regional markets has started to slow. However, activity continues to be strong and there remains an imbalance between supply and demand across much of the market, which will support price growth in the immediate future.
Savills forecasts that prime regional markets will grow by an average of 5% in 2022, led by growth in London's suburbs (6%), with prices growing more steadily thereafter (18.8% over the five years to the end of 2026).
"Growth in the medium term will depend largely on further interest rate rises and the rising cost of living which will limit buyers' spending power. This will have the most significant impact on markets where buyers typically take on more debt.
"As a result, we are likely to see a continued slowing of growth towards the end of this year, and whilst we are not expecting a significant correction in price levels, realistic pricing from vendors will once more become all-important. This will be particularly true for markets which have seen the strongest growth since the start of the pandemic, namely London's suburbs and the coastal and rural markets in the south of England which performed phenomenally over the course of the pandemic," concludes Savills' Frances McDonald.
Longer term, the prime markets of Scotland, the Midlands and the North of England are expected to perform the strongest, due to greater capacity for growth (compared with those in the South). Savills has forecast 21.7% and 22.8% total growth over the next five years.
Table 1: Savills prime house price forecasts (regional)
| | | | | | | | |
| --- | --- | --- | --- | --- | --- | --- | --- |
| | Growth since Mar 2020 | 2022 | 2023 | 2024 | 2025 | 2026 | 5-year compound growth |
| Suburbs* | 18.2% | 6.0% | 2.5% | 1.5% | 2.0% | 2.0% | 14.7% |
| Inner Commute** | 14.3% | 4.5% | 3.0% | 2.0% | 2.5% | 2.5% | 15.3% |
| Outer Commute† | 15.1% | 4.5% | 3.0% | 2.5% | 2.5% | 2.5% | 15.9% |
| Wider South | 18.0% | 5.0% | 3.5% | 3.0% | 3.5% | 3.5% | 19.9% |
| Midlands/ North | 13.2% | 4.5% | 4.0% | 3.5% | 4.0% | 4.0% | 21.7% |
| Scotland | 16.7% | 5.5% | 4.0% | 3.5% | 4.0% | 4.0% | 22.8% |
| All prime regional | 16.0% | 5.0% | 3.5% | 3.0% | 3.0% | 3.0% | 18.8% |
Source: Savills Research