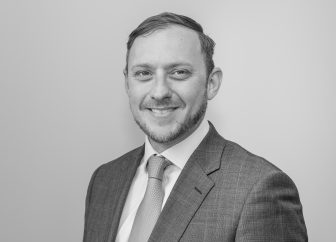 Knight Frank appoints new lettings head in Richmond office
Camillo Degregorio has been appointed as head of lettings in Knight Frank's Richmond office.
Degregorio started his career in 2010 at Foxtons Battersea, leaving in 2015 as valuer in the Battersea Office. He then moved to Chestertons Battersea Park in January 2016 as an associate lettings manager. He was promoted to associate director in September 2021.
In his new role, Degregorio will run Knight Frank's lettings office in Richmond. He will be tasked with leading the team of negotiators to build the firm's market share in the area.
Degregorio commented: "Richmond is an area I know well, both professionally and personally, and I look forward to working with the well-established team to cultivate strong relationships with our clients across this highly sought-after area."
Mel Constantinou, regional partner at Knight Frank, said: "Camillo joins with over 10 years of experience and a fantastic track record, and we look forward to seeing him bring his industry knowledge and enthusiasm to drive our lettings business in Richmond forward."
Arthur Kotliarovas joins Harding Green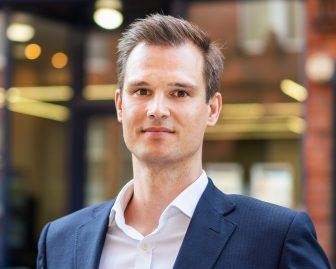 Experienced estate agent Arthur Kotliarovas has joined Harding Green in prime central London.
Kotliarovas, who has a background working across sales, lettings, land and new homes, has spent the past few years as a self-employed agent.
Agents partnering with Harding Green are encouraged to work either in their home town or a part of the country where they have extensive experience.
Harding Green provides all the back-office IT, marketing, admin, compliance and support an agent needs to run their own residential sales or lettings business.
Agents are required to pay a percentage of their earnings to Harding Green are permitted to choose their own working hours.
New director and hire for Doncaster-based property management firm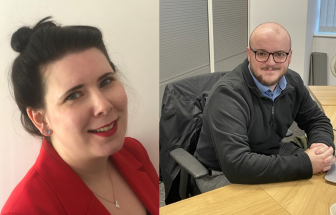 Rebecca O'Neil, head of block and residential property management at Barnsdales, has been promoted to director, while former surveyor for Barnsley Council, Adam Carratt, has joined the business.
Having been appointed in July 2019 to develop the firm's residential management business, O'Neil now oversees more than 500 properties, including 50 blocks of flats throughout the UK as a company director.
Meanwhile, Carratt joins the firm as a property management surveyor dealing with a mixed portfolio of retail, industrial and office properties located throughout Yorkshire, Nottinghamshire and Lincolnshire.
Jason Barnsdale, managing director of Barnsdales, said: "I am thrilled to be welcoming Adam to our team and promoting Rebecca to director. This is in complete recognition of the hard work she has put in and the significant growth of her department which she has been instrumental in delivering over the last two years.
"Since joining our team, Rebecca has made a visibly positive impact not just on her department but also the whole business. Rebecca's lateral thinking and innovative ideas established her as an immediate asset and I look forward to supporting her in continuing the growth of our residential property management business.
"Adam joins our team as our newest surveyor, bringing his specialist expertise, as well as his local knowledge of the South Yorkshire area from his time at Barnsley Council and as a surveyor at Flexspace. I'm looking forward to working with Adam and I'm sure that he'll be of great support to our clients across the region".
O'Neil commented: "I'm so pleased to have been appointed as a director of a company that's been supporting property owners, buyers and renters for more than one hundred years. With the last few years having seen some fundamental shifts in how buyers and sellers think, especially in the wake of the pandemic, it's an incredibly exciting time to be working in the property market."
Barnsdales, established in 1905, provides a full range of integrated property services. The company has offices in Doncaster, Sheffield, Manchester, Lincoln, London and Cirencester.