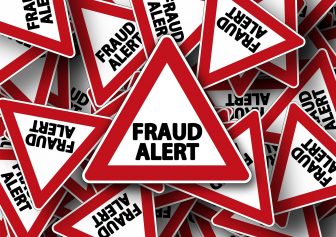 There has been a notable increase in the number of homeowners signing up to a property alert scheme to protect against fraudulent property transactions, and yet less than 4% of property owners in the UK have an account, fresh figures show.
Official data reveals that 135,624 property owners registered for the free HM Land Registry's Property Alert Service in 2021, compared with 46,043 in 2020. More than 110,000 have already signed up this year.
The rise in registrations suggests that homeowners are increasingly concerned about the risk of fraud, following alarming figures in recent years, according by Thirdfort, the risk management platform, which obtained the figures thanks to a Freedom of Information request.
According to the FOI data, 515,709 property owners in total have now signed up for the free service since its launch in 2014.
With approximately 28 million homes in the UK, this represents between just 2% and 4% of property owners, despite significant risks of title fraud, according to Olly Thornton-Berry, co-founder and managing director of Thirdfort.
He said: "Fraud is a huge problem in the UK property market. We've seen some alarming instances of fraudsters acquiring ownership of properties using forged documents to impersonate registered owners. Empty properties, tenanted properties and those without a mortgage are particularly at risk.
"The property industry is hot on the heels of these fraudsters and cutting-edge technology has a key role to play in protecting both homeowners and property professionals."
HM Land Registry's Property Alert service allows homeowners to protect themselves against property title fraud allowing property owners to judge whether activity is suspicious.
Thornton-Berry added: "HM Land Registry's Property Alert Service offers homeowners access to a simple and highly effective method of minimising the risk of title fraud. While on one hand it's hugely positive that there's been such an increase in people using the scheme, on the other these numbers still account for a very small percentage of UK homes."