Here we have a three bedroom terraced house in Wyndham Street East, Plymouth, on the market with a guide price of £108,000 through Bradleys and in need of some light restoration.
The buyer will have a tough choice deciding which bits of the fine artworks should be retained.
The skelton with umbrella beneath is clearly an 'installation', while the faux corbelling by the door lends a certain something to the charm of the room.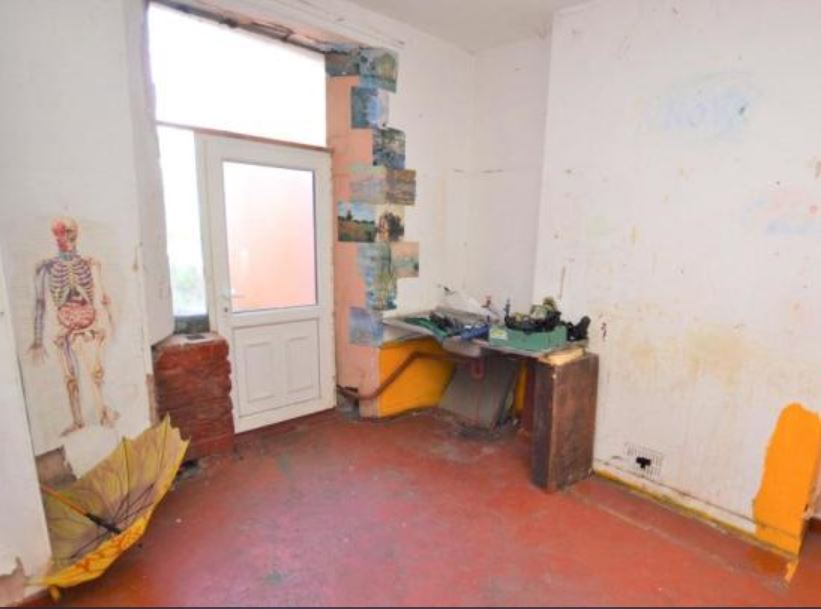 This avant garde use of yellow paint is uniquely appealing but we confess that the in-situ device for changing the light bulb is a tad intrusive, and slightly sinister.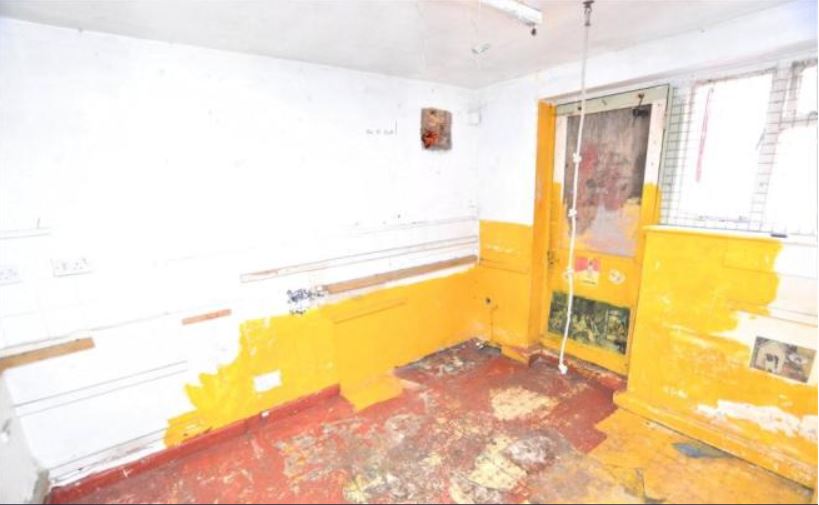 However, for us, the piece de resistance is this wonderful rendition of everyone's favourite Tank Engine.
What infant would not sleep soundly with Thomas's weirdly-moustached (or is that nose hair?) gaze leering down on them.
Regretably we are not entirely sure if that is smoke or condensation mould emitting from his chimney.
You can keep your Salvador Dali melting watches. We'd go for this dystopian vision of awfulness any day.
Sleep well children.