A panel debate about property social media trolling took place earlier today.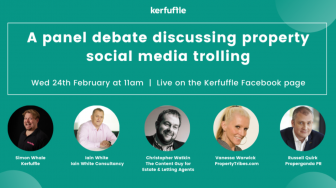 On the panel was Simon Whale of Kerfuffle, estate agents consultant Iain White, content writer Christopher Watkin, Vanessa Warwick of Property Tribes, and Russell Quirk of Properganda PR.
The debate, which started at 11am, aired live on the Kerfuffle Facebook page. But if you missed it, you can watch it here.
Russell Quirk said: "Simon Whale put this together as no doubt a fun look at the world of commentators being lambasted.
"There is a serious side of course in that some of the comments, whilst often wildly inaccurate and unnecessary, are libellous and can certainly pierce the skin of even the thickest epidermis."
One of the issues Quirk raised in the debate was one of anonymity.
He added: "Whilst I am the most passionate advocate of free speech – I think that you should be able to voice any opinion as long as it does not falsely seek to harm the reputation of another person. But I'm not sure that it's right that those trolls without the courage to say who they are, have the right to represent their bile.
"More to the point, they wouldn't be so bold face with someone that they are abusing, would they? I know this because I have asked many of those that have attacked me from behind their yellow curtains to face me for a debate yet they always immediately skulk off back to the bosom of their mummies."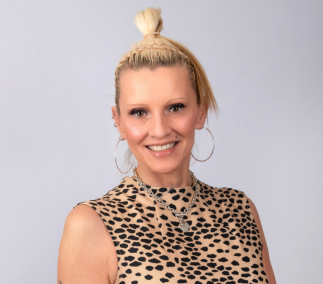 Vanessa Warwick told EYE: "I'm keen to explore and expose trolling behaviours and also share some of my proven methods of dealing it.
"Some people seem under the mis-apprehension that a troll is an anonymous person, hiding behind a keyboard, when in reality some of the biggest trolls on the property web don't hide at all and are in plain sight.
"Trolling is a certain behaviour type – mostly to do with causing harm and mischief, and more often than not involves "ad hominem" commentary and personal abuse.
"People should not be fearful of trolls.  Trolls are people who are suffering with their own warped internal dialogue, narratives, and self-esteem.  When you think of them like that, they actually deserve our empathy!"