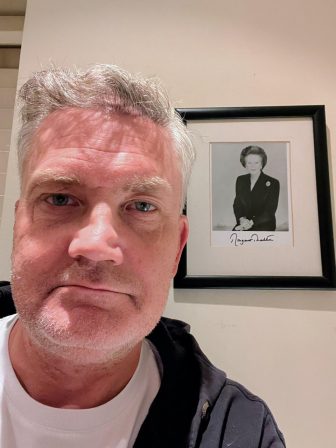 The new prime minister has been in power for just a matter of days and she's already being trashed by the left, the Twitterati and the mainstream media. Why? Because she and her chancellor Kwasi Kwarteng have dared to initiate a plan for growth based upon tax cuts for everyone in order to motivate prosperity.
When I say 'everyone' it is indeed everyone that saw a leg-up last Friday yet it's the apparent audacity of loosening the boot from the throat of the high-paid that has grabbed the headlines and indeed the red pens of the City's short-sellers. 'Greedy earners' will now benefit from not having to pay a 45% penal tax rate anymore, a policy that was all very Denis Healey in its ideology and was presumably imposed upon the successful as some sort of punishment for doing well. It's an utterly bizarre and counterproductive ethos to tax success more highly than mediocrity, don't you think?
I ask you, since when did we become such a bitter, green-eyed society of monsters that on the one hand hates the well-off, but ironically will also rush out to buy a lottery ticket every Saturday or apply to X-Factor to be the next mega-wealthy Harry Styles? It's bonkers logic.
The reality is that despite the sensationalist distractions of the past few days, us humble folk are also better off by i) seeing the rate of National Insurance cut, ii) income tax cut, iii) duty on booze and fags frozen and, of course, iv) stamp duty reduced by way of price thresholds raised for all buyers, especially the so-called beleaguered first time buyer – those that in spite of their penchant for avocado consumption have never had it so good as property buyers, statistically speaking. Yes, this was a mini-budget that sought to put money back in all our pockets.
So we now have an actual Conservative government for the first time in years.
However, at about this juncture in these venomous news cycles, if this were a Boris Johnson administration he would have u-turned by now. Pressure from advisors, party donors, civil servants and no doubt his female friends, his dad, his Eton chums, Dylan and so on would have rapidly sent him into the 180 degree flip that he became so famous for. His political ideology driving his decisions yet constantly being ambushed by his own lack of courage and conviction in the end.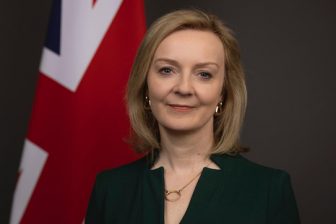 Fortunately, in Liz Truss we have someone that is trying to be Margaret Thatcher and I mean this in a good way. Thatcher was a low tax, free market type as Truss seems set on being and that Thatcherite philosophy led Britain to great prosperity and de-regulation and formed the essence of the modern entrepreneur that some of us are today. Mrs T faced many a moment where she could have veered off course and been persuaded to give in on her principles by experts and those with other agendas. Yet famously, the lady was not for turning and Liz Truss needs to muster her own Iron Lady credentials too.
She must hold her nerve and stay the course to ensure growth and if she does she will ultimately enjoy her own Falklands moment and the electoral bounce that accompanies it.
"If you set out to be liked you will compromise on anything at any time – and you will achieve nothing" the great lady once said. Never has there been a truer sentence than that right now.
The markets and Sterling particularly initially responded badly to last week's give-away bonanza and the official line as to why is because they are worried about the resulting debt mountain and the cost of servicing it – but we all realise, don't we, that the real reason is closer to mere profit taking by casino-banker short-sellers. Incredibly, the very ones that Truss and Kwarteng have just released from the preposterous edict of bonus caps. These guys need to learn some gratitude, clearly.
Still, a weak pound is great for overseas property buyers and so expect to see the London market do rather well in 2023. Every cloud and all that.
You'll be thinking that this is all a bit political for Property Industry Eye and your keyboard may well be poised to post a smart and oh-so-amusing comment as such below. But I hate to break it to you that everything is political, especially the UK housing market.
Kwasi's stamp duty changes will help lift 200,000 people out of paying the levy and the saving of between £2500 and £11,250 per purchase will go significantly toward mitigating the effects of temporarily higher mortgage rates. All this should not be forgotten as you navigate the hyperbole of a ravenous national media that one could be forgiven for thinking is intent on assisting the self-fulfilling prophecy of scary headlines becoming fact, just like they did in 2008.
There are plans for a further set of budget type announcements in a few months. More tax cuts and likely further stamp duty amendments. Why? Because despite the noisy protests from the cheap seats, you have to grow your way out of a fiscal tough spot, not tax everyone, and it's often the housing market that chancellors quickly turn to with intervention given that higher house prices and increasing equity fuel positive economic sentiment and consumer spending.
Therefore, be assured that the housing sector will be protected from significant harm in these turbulent times and this will be particularly true as we near the 2024 general election, one which Truss & Co will be determined not to lose to Keir Starmer. Whatever the cost.
Russell Quirk is co-founder of ProperPR. 
Kwasi Kwarteng tries to calm the markets by pledging to outline in November how he plans to cut debt