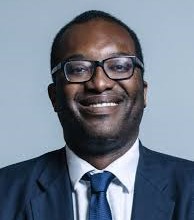 The chancellor Kwasi Kwarteng plans to explain his Medium-Term Fiscal Plan on 23 November, the Treasury has announced.
The plan will show how debt will fall as a share of GDP in the medium term, following turmoil in the markets about the increased borrowing needed to fund the chancellor's Growth Plan.
The government is also going to set out supply side growth reforms from next month.
And the Office for Budget Responsibility is to release a full forecast, meaning we'll get an official independent assessment of the state of the economy.
Here is the full statement: