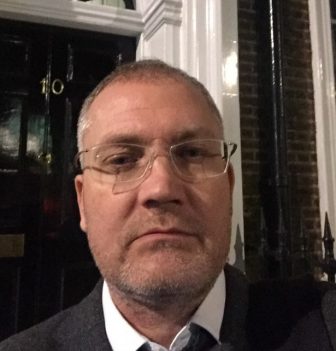 The conveyancing sector is not exactly famous for its communication prowess. In fact, most estate agents and consumers have for decades lambasted conveyancers for being somewhat hesitant when it comes to updates on case progress. And to receive a promised call back is the equivalent of finding a Willy Wonka Golden Ticket, it's that much of a rarity.
The time that it takes to shuffle the necessary paperwork around a desk in order to elicit completion of a property sale from an offer being made is now six weeks longer than it was two years ago, at 24 weeks according to data from GetAgent. Nearly half a year!
To put this into perspective, bloated NHS waiting lists for heart surgery are half that length. You could eat at Heston Blumenthal's Dinner restaurant, the one with the longest waiting list in London, twice. Learn to drive and pass your driving test multiple times. Even jumping off a dinghy and applying for political asylum from UK Government takes less time.
Yes, progressing a home sale from offer to completion is the calendar equivalent of Nims Purja climbing the fourteen highest mountain peaks on the planet. Yet I'd suggest that Nims' efforts are somewhat more complicated than applying for searches and raising standard enquiries?
'But it's because of the stamp duty holiday', say property lawyers as they scrawl their quills in anger in the comments section below. Transaction volumes did increase significantly this year and with that, so did conveyancers' revenues. But did they invest in greater resources and tune ytheir operation model in order to account for the uplift in business? No, they maintained the Dickensian status quo and just moaned about how busy they were. Covid challenges adding to their list of excuses for poor performance and lax communication.
Astonishingly, agents and sales progressors at the coal face of the UK property industry tell me in their droves that despite the stamp duty bonanza being no more, nothing has changed nor indeed improved since. In other words, transaction volumes have normalised yet it's still taking as many months to get a deal through and conveyancers are still not picking up the phone, keeping clients updated or bringing down transaction times. One supposes that the latest excuse will be 'Omicron'. What will it be thereafter? Climate change? Fears of an asteroid approaching the Earth at warp speed? Come on, just stop with this bulls@*! And take responsibility for the fact that conveyancing is a broken, tired, lazy and uninventive industry that is in more need of a booster than any of us.
The UK conveyancing sector is not fit for purpose. Despite a myriad of communication methods afforded to them these days, conveyancing firms and property solicitors are failing their customers and the estate agents that entrust them with referral work. It's become a sector that is laughably backward and is the only one that I can think of where service is getting worse in spite of huge advances in technology. Indeed, even the might of PropTech has not yet been able to come to its rescue it seems. I guess that's because there's no point installing a turbocharger on a horse.
My view on the state of the conveyancing industry is rather epitomised and reinforced by the behaviour of one of the UK's largest conveyancing companies in response (or lack of it) to a systems meltdown that has plagued them for two months now.
The outage of Simplify's IT systems, or a hack, has effectively knocked the business out. The issue itself is probably not Simplify's fault as such albeit that contingency plans and system back-ups should, you'd imagine, have been designed in and immediately deployed rather than leaving thousands of sellers, buyers and agents dangling helplessly in the air for weeks not able to exchange and or complete on their coveted home sales and purchases.
The point is though that Simplify's approach to communication, transparency and reassurance typifies the conveyancing sector's attitude generally in that it has been scant, thoughtless, inefficient and arrogant. With no regard for the human factor at all, seemingly,
Save for a short note on the Simplify website, little has been heard from the company or its management. No social media announcements that I can see. No trade press interview given by Directors by way of explanation nor reassurance. And, incredibly, no press release on the issue, none at all. It's as if a low-level PR advisor has thought it best to recommend a 'retreat and hide' policy rather like that of a celebrity caught with their trousers down. It's an appalling approach that will serve as a far worse legacy for the Simplify stable of brands for years to come. Agents and clients will remember the handling of the problem as being even worse than the problem itself and frankly, who will want to entrust their referral business to a company that acts in the way that Simplify have. What an utter ****-up, yet totally avoidable.
The correct and professional way to handle this would obviously be to step up, take responsibility, be transparent, maintain ongoing explanation and…. to apologise.  Apart from some 'regret' being mentioned in the Simplify website note, there's been no apology that I can find.
And which itself is rather like any day-to-day problem or obstacle that most conveyancers cause, misjudge or overlook – no responsibility, no dialogue, no apology. It's typical. Something must change or else we'll soon be counting transaction times in years, not weeks.
If ever there was a dying, outdated, vulnerable industry to disrupt, it's surely this one. Let's hope that as 2022 looms, someone will put their mind to that and truly simplify the process. Yep, the irony of Simplify's name would be a hoot if it had not caused so much misery to so many of late.
Sorry Simplify, I'm now off your Christmas card list no doubt, however your gift to movers this year has been anxiety, uncertainty and financial hardship. And so, you deserve to be called out.  As does the rest of your sector for being little better.
Russell Quirk is co-founder of property PR specialist ProperPR. The opinions expressed are his own.
Simplify customers 'still waiting for answers a month after cyber-attack'