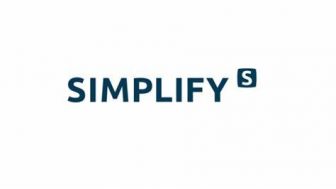 Expert data breach lawyers supporting concerned home movers affected by Simplify Group's cyber-attack have urged the firm to provide more information – with those potentially affected still waiting for answers from the conveyancing giant one month on.
Simplify was the victim of a cyber attack last month, which forced it to take down its systems. The incident has affected Premier Property Lawyers, JS Law, DC Law and Advantage Property Lawyers, with many property deals stalled, and customers are still waiting to hear if their data was put at risk.
Data breach law firm Hayes Connor has been contacted by a number of people who are worried about the impact this could have on them and the firm is calling for Simplify to provide an update, saying customers have been met with a 'wall of silence' so far.
Richard Forrest, legal director at Hayes Connor, said: "Buying or selling a home is one of the most stressful times for anyone at the best of times, so to be facing extra worry is something none of these people want – especially just before Christmas.
"To make matters worse we are still unclear exactly what has happened and what data has been breached.".
"Home moves involve a huge amount of personal data which can be very valuable to the wrong sort of people so Simplify have a duty to all of their customers to let people know what has happened, why and how exactly they have been affected, and to do so immediately.
"Any further delay will just add to the worry people are already suffering just when they least need that extra stress."
Hayes Connor is dealing with the aftermath of an increasing number of cyber-attacks involving data breaches, where data is often ending up on the dark web.
"Unfortunately, cyber attacks like the one experienced by Simplify are increasing, as cyber criminals become ever more sophisticated. Criminals can make a lot of money selling data on the dark web, so to find out your data has been put at risk is incredibly stressful," Forrest added.
"Businesses need to do more to keep their customers' data safe, but also to respond quickly when cyber attacks happen. The last thing worried people need is a wall of silence."
Legal firm launches group action against Simplify over cyber-attack