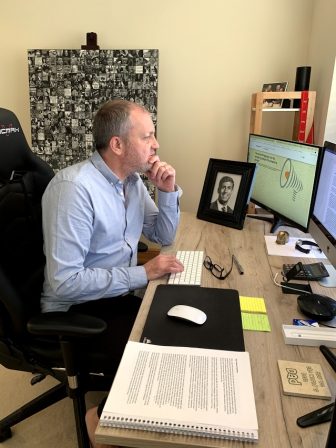 I recently broke the news here that Purplebricks were to force their self-employed LPEs to become employees and which some, perhaps Her Majesty's Customs and Excise, might argue they have been all along.
Imagine if Purplebricks were shown to have actually been employers and were then on the hook for hundreds of instances of National Insurance and employer pension contributions backdated to 2014? Plus sickness, maternity, paternity and holiday pay in favour of the 'employees' themselves.
This eventuality would be catastrophic for a business with such a fragile profit margin – at just 6% of revenue at best.
When compelled to announce their employment strategy to the stock exchange the day after our PIE scoop and in subsequent correspondence that I've been fed, Purplebricks' management stated that LPEs had until the end of August to decide whether to make the switch and, of course, we now know that not every application was going to meet with acceptance. Not much time really to make a career and perhaps life changing decision though.
Yet, given the enormity of what's going on here and how it affects over 600 people and their families, you'd imagine that Purplebricks would have furnished each and every LPE with full contractual details of what the terms are in this new deal?
Well, no. It seems not.
I receive news from inside the organisation and with multiple messages from disgruntled LPEs, that written contracts have been devoid of necessary detail or have simply not been received by many, many of the people affected by this issue. So how on Earth are these folks supposed to make a decision in good faith and with adequate knowledge of the small print when the small print itself is seemingly being kept from them?
Moreover, with a source telling me that 'hundreds of contracts remained unsigned with just day to go until the deadline', what will this debacle do for team motivation and performance in the coming weeks and what effect will any understandable staff negativity have on customer experience? It's an obvious answer and certainly does not bode well for future growth nor share price.
It gets worse. One of the rather brave whistle-blowers that have contacted me over the last couple of days asserts that the details of the new commission regime including the commission rates themselves, are being withheld 'until your employment contract is signed'. If so, it is surely wrong to push your workforce to contract to an agreement and its terms without disclosing the important aspects of the actual monies that may or indeed may not be possible to earn. My supposition in a previous piece was that commission rates for former LPEs will be cut by Purplebricks. It's not too much of a stretch now to conclude that this is possibly what's happening here as, otherwise, surely the percentages and the conditions of pay would be revealed readily?
All things considered, the management should be ashamed.
I wrote a headline to my first article on this subject two weeks ago 'Is this the end of Purplebricks?'. Honestly (and sadly), I think it must indeed now be the beginning of that end – or certainly that of the current management team.
OPINION: If this rumour is true, is it the end for Purplebricks?