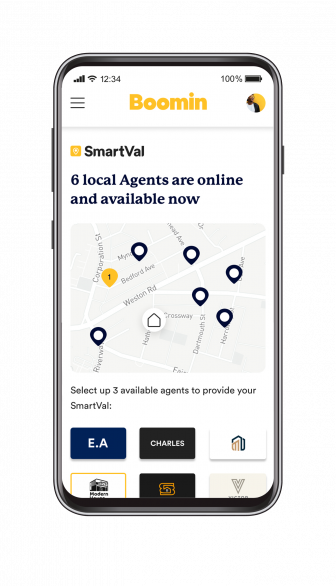 Property portal Boomin is launching this month what it claims to be the most interactive and accurate online valuation tool on the market, powered in part by the ValPal Network's valuation tool, owned by Angels Media, publisher of Estate Agent Today and Letting Agent Today.
Valuation tool SmartVal will be free to all Boomin agents and will soon go live for sales and lettings, as part of a wider marketing campaign, which aims to capture the data of homeowners, including those looking to potentially sell or let their property now or in the future.
Boomin claims that SmartVal provides 'a more accurate online valuation for visitors to the site with a mix of technology, data and timely interactive engagement with experienced local agents'.
Visitors to the Boomin website will be able to request a SmartVal with local agents registered with the platform.
According to the information provided by Boomin, agents will have a matter of minutes to accept the valuation request or lose out to the customer's next choice.
Supplied with information from the property owner, and supplemented with detailed market data, the selected agents will have all they need to provide a valuation within a fixed period of 15 minutes.
Only once the SmartVal is submitted the agent will gain access to the full contact details of the customer.
Boomin released a video last month that explains the whole process relating to SmartVal and the potential advantages of its use.
The video, which can be viewed below, aimed to address some of the genuine questions and concerns some agents have, but it failed to explain that the automated computer valuation element of the platform is powered by ValPal, an existing online valuation product offered by Angels Media.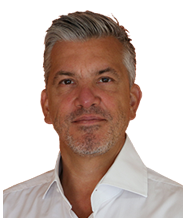 Nat Daniels, CEO of Angels Media, explained: "Essentially the Valpal API is powering the Boomin instant valuation part of their new three-pronged valuation process for agents.
"Benefits are that they are using our API, and some of their own data layered on top, so very good for agents. And for us."
Daniels added that the "partnership with Boomin" should provide Angels Media with "more exposure" with agents able to see "that we are in yet another place in the market".
The previous SmartVal online valuation tool was operated until 2019 by Landmark Information, before it was retired by the company.
In March 2018 Landmark Information and The ValPal Network announced a strategic tie-up in which Landmark offered The ValPal Network's services.
In return, The ValPal Network promoted Landmark's products Compliance in a Box and Metropix.
Once SmartVal was retired, agents were advised by Landmark to switch to The ValPal Network free of charge.
But Boomin is keen to point out that the new SmartVal platform is 'wholly owned by Boomin and has been developed by our in-house development team'.

A Boomin spokesperson said: "We own the domain and are in the process of registering the trademark. It will be free to use for all agent partners.
"It is essentially bridging the gap between the fully automated valuations and the in person at the property ones. We are not trying to replace the in-person property ones – quite the opposite we are trying to boost them, by tapping into that area of the market of people who are just not ready to make the commitment of a full on in property valuation, perhaps out of fear of being bounced into a sales process they may find difficult to extract themselves from.
"SmartVal ensures that agents will get connections with those considering entering the market – something that doesn't happen under fully automated valuations."
The spokesperson said that agent feedback "has been very positive and they have been highly engaged".
"SmartVal has had agent engagement throughout and has a roadmap for further advancement which is exciting", the spokesperson added.
Despite their partnership, Boomin is keen to point out that ValPal is a different product.
The spokesperson continued: "It [ValPal] is a digital only tool, where like all of the other fully automated ones customers can receive an instant valuation with no agent input.
"ValPal sell this tool to agents. We will have it on our platform alongside SmartVal. We have had no input into the tool – we are merely including it on our platform – as another tool that agents may be interested in.
"We think that all three valuation tools from automated at one extreme to in property at the other all have a role to play. Our focus will be on SmartVal as a way of getting agents in front of more potential customers."
Watch now: Boomin releases video explaining more about SmartVal