Housing campaigners have criticised the National Trading Standards Estate and Letting Agency Team (NTSELAT) for failing to consult with long-term shared owners and leaseholders as part of their review into what constitutes 'material information' in property listings.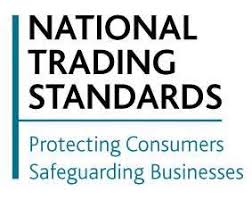 Sue Phillips, founder of Shared Ownership Resources, said: "It's an omission which is hard to understand; long-term owners are often the people with the most in-depth understanding of what constitutes relevant, essential information in property listings."
The open letter addressed to the NTSELAT makes recommendations for transparency on key aspects of shared ownership including: the assured tenancy nature of the tenure, lease length and number of years remaining until the critical 80-year threshold, the freeholder's policy on lease extension premiums, and unlimited liability for 100% of charges (including fire safety remediation costs) regardless of the size of the percentage equity share purchased.
Phillips added: "Shared ownership is a complex tenure. Many shared owners are shocked to discover, for example, that they've taken out a mortgage for what they later discover is simply an assured tenancy. This must stop. The APPG for Housing Market & Housing Delivery recently recommended that: 'Government should consider mandating better information on leases, service charges and enfranchisement for shared ownership purchases'. It's essential that regulators step up to the challenge of ensuring adequate information about shared ownership in property listings."
Co-signatories include the National Leasehold Campaign (NLC), Leasehold Knowledge Partnership (LKP), the UK Cladding Action Group (UK CAG), the Social Housing Action Campaign (SHAC), Michael Edwards, Honorary Professor (Property Development and Planning) Bartlett School of Planning, UCL, and residents' groups.
The open letter to National Trading Standards follows close on the heels of an open letter from the National Leasehold Campaign (NLC) to property portal Rightmove last week, in which NLC founder Katie Kendrick stated that Rightmove's lack of information on leasehold tenure does not comply with Consumer Protection from Unfair Trading Regulations 2008 and that property portals have "a legal and moral obligation" to provide such information.
OPEN LETTER: Rightmove slammed for 'disappointing' lack of information