Foxtons is celebrating gender diversity and the communities it serves on IDAHOBIT (International Day Against Homophobia, Transphobia and Biphobia, Monday 17 May 2021).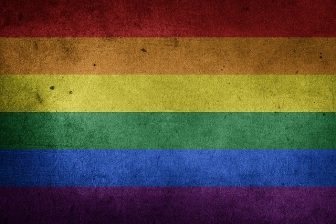 The London-based firm will be hosting an event with Dr Jane Hamlin today to celebrate gender diversity on IDAHOBIT.
Dr Jane Hamlin will talk about her own experiences as a trans woman and the work of the Beaumont Society, before answering any questions from attendees.
The event follows recent work Foxtons have completed to review its AML (Anti-Money Laundering) process to be trans inclusive and is ahead of further work it will be undertaking in 2021, and beyond, as the company seeks to develop as a diverse and inclusive business, representative of the communities it serves.
Foxtons chief operating officer Patrick Franco commented: "At Foxtons we're proud to have built a diverse and inclusive business that represents the communities we work in and on IDAHOBIT we're delighted to share our continued support for the LGBTQ+ community.
"By constantly challenging ourselves, and working with fantastic partners like Dr Jane Hamlin and the Beaumont Society, we're continuing to take a lead in the property sector to recognise all our customers equally."
Beaumont Society's president Dr Jane Hamlin said: "I am delighted to have been invited to talk to members of Foxtons LGBTQ+ diversity and inclusion network.
"The aims of the Beaumont Society are to support trans people and their families, but also to raise awareness and understanding in the general population of the issues and challenges that trans people face."