KwikChex has accused OnTheMarket of trying to skew Trustpilot reviews in favour of positive feedback, despite no supporting evidence being presented by the reviews website.
KwikChex, a website that claims to tackle online distortion, says it has identified activity on the Trustpilot that could suggest potential gaming of the system, although no concrete evidence has been presented to support the claim.
According to KwikChex, there was an 'exceptional spike' in positive reviews on the Trustpilot site for OnTheMarket.com that occurred primarily over a very short period in December 2021, which the platform describes as possible 'review manipulation' or 'review fraud'.
The reviews platform reports that there had been low review activity on Trustpilot for OnTheMarket.com from April 2019 to December 2021 with just 49 reviews posted. The rating during this time was low, caused by there being 44 negative reviews and only five positive ones.
However, between 9 December and 17 December 2021, the company says that this pattern changed dramatically, with 48 five-star reviews posted in an eight-day period.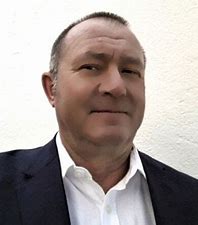 Chris Emmins, co-founder of KwikChex, said: "Between 9th December and 17th December 2021, this pattern changed dramatically. In just an eight-day period, forty-eight five-star reviews were posted. In most instances when we see a sudden and intense spike of positive reviews following previous low volume majority-negative review posting it is a sign of either an intensive 'service and review' collection campaign or a sign that the ratings are being manipulated.
"It is possible that OnTheMarket.com or an appointed representative sought to correct their previously very poor profile on the Trustpilot platform to coincide with the relaunch of their website. This may be conducted in a number of ways including those connected with the company asking people they know to write good reviews during December 2021."
But importantly, Emmins is keen to stress that the accusation against OnTheMarket cannot be confirmed by KwikChex, despite the allegation being made by the reviews platform. 
"This [fake Trustpilot reviews claim] cannot be confirmed by KwikChex and is an opinion based on the available evidence including the fact that, following the spike, the reviews submissions reverted to predominantly negative comments once again. It is likely though that consumers may assume that there is a probability of dishonesty here," added Emmins.
Both OnTheMarket and Trustpilot have been approached for comment.