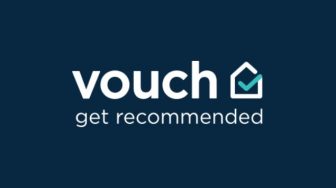 A new portal has been launched by Vouch that it says will provide letting agents with an opportunity to create improved commission-based revenue streams.
The Home Move Assistant enables agents to offer tenants a range of services from energy providers, broadband companies and insurance providers through a web portal.
The tenant referencing service provider estimates that agents using the platform will be able to earn up to £300 in additional revenue per tenancy, on average.
This streamlined solution allows agents and landlords to onboard new occupants and help them secure deals with household name providers such as Scottish Power, Virgin, BT and Sky Entertainment, with whom Vouch has already brokered deals on behalf of their agent customers.
Vouch says that agents can use the Home Move Assistant to offer service packages to all tenants, landlords, home buyers and sellers, whether or not they have been referenced through Vouch's own online referencing tool.
The agents and landlords who use the new platform will be provided with their own personalised URL and branded webpage, which can be customised and shared with tenants and landlords, helping retain control for the agent and ensuring all communications stay on brand.
Simon Tillyer, director of Vouch, commented: "Having worked as letting agents ourselves, our Home Move Assistant has been developed with both agents and tenants in mind. We know how vital it is to not only develop new revenue streams, but to ensure your tenants and landlords have a smooth, positive experience with each tenancy.
"We've therefore simplified a process which can  make moving house complicated and laborious, whilst creating new opportunities for agents to earn commission. We're delighted to see a range of our existing customers embrace the new portal and are already starting to earn commission on these services."