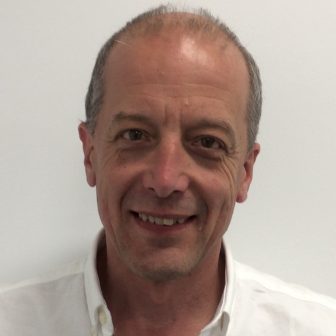 It has been nine weeks since we collectively took the first step on the road towards the mandatory disclosure of material information in property listings. Since we announced the three stages of material information disclosure and published Part A – which covers property price, tenure and council tax band or rate (for sales listings) – we've received lots of feedback and also some questions.
In general, estate and letting agents have been incredibly supportive of the changes and I'd like to thank everyone for the positive feedback we've received on the work done so far. As expected with changes like this, the devil is often in the detail and a number of relevant and helpful questions have been raised since the announcement.
With this in mind – and in advance of next month's introduction of the changes – I wanted to take this opportunity to address some of the enquiries we've received. For a fuller list of FAQs, click here. And if you still have a burning question you can't find an answer to, don't hesitate to get in touch with the team at estate.agency@powys.gov.uk or via the Knowledge Hub group (details below).
Q. What council tax/rates information is required when marketing new builds?
A. In the case of new builds, council tax bands/property rates are not always known at the point of listing. In this case, developers should establish the expected council tax band at point of sale as per the requirement in the New Homes Quality Board code of practice, and pass this information on to the agent. If you become aware of the actual council tax band/property rates at a later date, listings should be updated to reflect this.
Q. Disclosing rent – does 'any deposit payable' just refer to tenancy deposit or would it also cover the holding deposit payable?
A. Any deposit must be disclosed. If a holding deposit is required then at a minimum it would need to disclose 'holding deposit required'. The amount is capped by the Tenant Fees Act 2019 in England and the Renting Homes (Fees etc.) (Wales) Act 2019. The amount should be disclosed if it is known at the time of listing.
Q. What information is required for shared ownership properties?
A. The listing must include the percentage of shares being offered for sale, as well as the amount of rent on the share that is not being offered for sale.
Q. How do these requirements relate to Scotland?
A. The CPRs and the principles of material information apply throughout the UK and will therefore be relevant to property listings in Scotland. We are aware of the information already provided "upfront" in Scotland for property sales in the home report, however this report generally has to be requested and can be refused in certain circumstances. The application of material information concerns the information that should be in the actual property listing and it is also applicable to rental listings as well.
There have been other welcome developments too in recent weeks, with the launch of the Home Buying and Selling Group's BASPI form providing a brilliant example of the industry pulling together to make things better for everyone involved in the conveyancing process. This, and other initiatives going on around the industry, show that momentum is building in the effort to improve material information.
So, what's the next step for us? We're currently working closely with industry bodies and property portals to finalise the list for Part B, alongside working on detailed guidance for agents and consumers which will be issued at the same time. Part B will include information that must be established for all properties and applies mainly to utilities and construction (and similar) where non-standard features might affect someone's decision to look further at a property. You'll hear more about this soon.
More information on February's announcement of Part A is available here: https://www.nationaltradingstandards.uk/news/material-information-for-property-listings-announced/
NTSELAT has created an open KHub group to allow stakeholders to provide feedback and comments in relation to the requirement to include material information in property listings. You can join here.
James Munro is head of National Trading Standards Estate and Letting Agency Team.
New material information rules a major step towards mandatory disclosure in listings