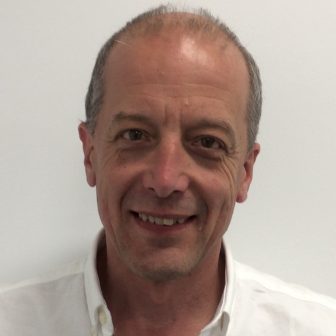 Most estate and letting agents already provide the key information included in the new announcement by the National Trading Standards Estate and Letting Agency Team (NTSELAT) that means more 'material information' about sales and lettings properties within their portal listings will be required.
The vast majority offer information about council tax bands and rates as standard. Prices are usually included (although this announcement will mean changes to listings with 'Price on Application'). In terms of tenure information, our survey of estate agents last year suggested that almost all (94%) already provide this in their property sale listings – and a similar number agreed that tenure information should be considered material.
But yesterday's announcement is a significant first step to defining what constitutes basic material information. It is also a major milestone on the road to mandatory disclosure of all basic material information, including factors that are specific – but significant – to individual properties.
Developing a defined list of basic material information
Agents regularly ask us to publish a list of what constitutes basic material information. It's a request we hear time and again – but it's notoriously challenging to develop. For instance, material information for a bungalow on the Atlantic coast may not be material for a studio apartment in a high-rise block in Lewisham. There are fundamental differences that need to be worked through.
That's why this announcement is important: Part A is the first tranche of a three-part list that finally clarifies what should be considered as material information. It's a starting point – and most agents are already meeting it.
Part B will follow in the coming months. It will include information that must be established for all properties. It applies mainly to utilities (and similar), where non-standard features would affect someone's decision to look any further at that property. Part C will be additional material information that may or may not need to be established, depending on whether the property is affected or impacted by the information.
Moving towards mandatory disclosure
We have deliberately chosen not to make Part A information mandatory just yet. It's important that the full list of material information – including Part B and Part C – has been confirmed before any changes become mandatory. This also provides more time for the software developers to update the infrastructure that sits behind property listings, which will help ensure a smooth transition for agents.
In the meantime, listings that don't include the required information defined in Part A will be flagged. Over the coming weeks, you will start seeing the data fields relating to Part A material information appearing on property listings. By the end of May 2022, if the required information for tenure, price and council tax is not provided in these fields, the listing will be flagged and the missing information will be highlighted. This will include listings that offer 'Price on Application'.
Longer-term, our aspiration is for mandatory disclosure. The aim is that all data fields relating to Parts A, B or C will need to be completed to ensure the property can be successfully listed.
Alongside this, some readers will have noticed references to material information in the government's recent White Paper, Levelling Up the United Kingdom, which said:
'The home buying and selling process which can be expensive, time-consuming and stressful will be improved. Around a third of all housing transactions fall through, costing people hundreds of millions of pounds each year. The UK Government and the industry will work together to ensure the critical material information buyers need to know – like tenure type, lease length and any service charges – are available digitally wherever possible from trusted and authenticated sources, and provided only once. If necessary, the UK Government will legislate.'
We fully support the need to improve the process and agree that material information is central to this. Our aim is for property listings to provide all basic material information through new mandatory data fields, which should avoid the need for any new laws or regulations. Completing these data fields for listings will provide consumers with the critical information they need, reduce the number of deals that fall through, shorten transaction times and help agents meet the existing legal requirements.
Widespread industry support
It's been heartening to see the support from agents and industry – and I want to take this opportunity to thank everyone who responded to our industry survey last year. An overwhelming majority agree that a defined list of material information is needed – and the findings reinforced the Case for Change.
It's also been encouraging to see conveyancers, lawyers and other organisations joining the movement towards greater disclosure. The Home Buying and Selling Group's BASPI form. The Property Information Questionnaire from Propertymark. The Law Society's revisions to the TA6 form. All of these highlight the importance of the issues and why change is so important.
James Munro is head of National Trading Standards Estate and Letting Agency Team.
Housing industry reacts to new required information rules on listings