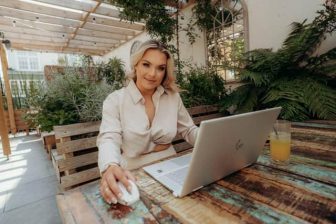 A new independent estate agency has been launched in Portsmouth by Sarah Oliver, who has 10 years' experience working in the property industry.
The 29-year-old, who grew up in Waterlooville, is now head of Sarah Oliver Property Ltd after getting into the industry when she was 19.
She said: "I love talking to and meeting new people. I had a fascination with peoples' homes from a young age and became obsessed in property, always browsing at homes for sale out of curiosity.
"Since then, it has grown into a passion and I now get to do what I'm passionate about every day, helping people find their dream homes in the process."
The estate agent, who previously worked for NEXA Properties and Fox & Sons, will focus on the market across Portsmouth with her new hybrid model.
She added: "In traditional estate agents, many customers complain of missed or mixed messages, rigid opening and contact hours and a range of people dealing with them and their biggest asset, which includes both the experienced and inexperienced members of the team.
"This was a huge reason behind setting up the business."
Sarah Oliver Property is donating £100 of every sale to local charities such as Hayling Voluntary Services, local school PTAs, the Baffins Pantry and other community food-bank schemes.