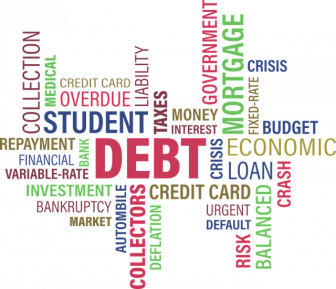 UK residential mortgages in arrears hit a seven-year high by value in the three months to June, while mortgage loans registered their greatest ever decline, official data published yesterday shows.
According to the Bank of England's quarterly survey of lenders, the value of outstanding mortgage balances with arrears rose to £16.9bn in the second quarter of 2023 – up 28.8% compared with the corresponding period last year.
The figure is the highest since Q3 2016, and the largest annual percentage hike since 2019.
However, arrears, defined as borrowers failing to make contractual payments equivalent to at least 1.5% of the outstanding balance or where the property has been repossessed, are still low compared with the 2008-09 financial crisis.
The data reflects the sharp rise in mortgage rates over the past two years, following 14 consecutive interest rate increases by the Bank of England.
Markets expect the central bank to increase rates by another 0.25 percentage points to 5.5% next week in a fresh attempt to curb inflation.
Lewis Shaw, founder of mortgage broker Shaw Financial Services, described  the speed at which mortgage arrears were increasing as "terrifying".
"This is dire data, and we know that it's about to get an awful lot worse, with 1.6m mortgage holders due to renew over the next 12 months at significantly higher rates than anyone has been used to for well over a decade," he said.
Official figures from the Bank of England reveal that the outstanding value of all residential mortgage loans fell in the same period by £19.9bn, or 1.2%, to £1.66tn compared with the three months to March; the steepest decline in absolute and percentage terms since records started 16 years ago.
Despite the increase to 1.02% in total loan balances with arrears, the highest since the first quarter of 2018, they remain well below an all-time peak of 3.64% in Q1 2019, owed primarily to more stringent mortgage lending conditions.
Simon Gammon, managing partner at Knight Frank Finance, said: "The Q2 data showed a sizable jump in arrears relative to the previous quarter, but the proportion of outstanding mortgage balances in arrears remains low at just 1%. That's because the vast majority of outstanding mortgages were issued under the post-Global Financial Crisis regime, which was much more stringent when it comes to affordability.
"While mortgage payments at today's rates are painful and require borrowers to cut their discretionary spending, they are still technically affordable. That's going to keep arrears low despite steep increases in mortgage rates.
"We are more likely to see arrears in the buy-to-let sector, where landlords face a unique set of challenges. If a landlord finds their mortgage is no longer affordable, or the rent no longer covers their outgoings, they only have two choices – sell or default."