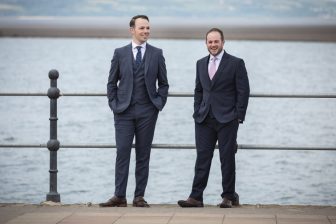 A new estate agency focusing on the West Kirby area in the Wirral Peninsula in Merseyside has been launched.
Home Wirral has been set-up by Ricki Roberts and his business partner, Mike Barnes, with combined local estate agency experience of over 30 years.
The pair decided to set-up their own estate agency with a view to establishing what is designed to be an "elite, director-led personal service for vendors", according to Roberts.
He said: "We have goals to raise the levels of marketing and standards of service within our local property market giving homeowners and buyers an alternative choice to the current establishments."
Roberts and Barnes hosted a company launch event this month, which was attended by family, friends, former clients, and local business owners.