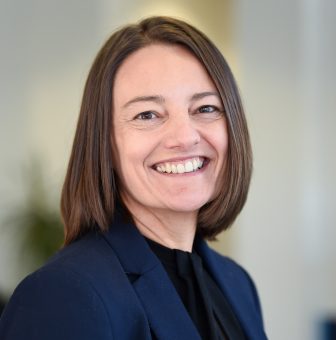 Mishon Mackay's latest senior management appointments
Sussex-based estate and lettings agency, Mishon Mackay, has appointed Angela Farthing as acting managing director and Chris Thew as sales director.
Farthing has worked at Mishon Mackay for more than 25 years. She started her career at the company in early 1997 as the sole accountant, before stepping into the role of finance director and managing a full team from the Hurstpierpoint office. She will be overseeing the day-to-day running of Mishon Mackay, continuing to help the business to develop and thrive.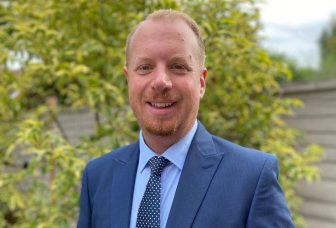 Thew joins Mishon Mackay as sales director, having previously held the role of area director at Connells Group. He has also previously worked for Mishon Mackay as Branch Director in 2018 and re-joins the team with a wealth of industry knowledge and experience. Mackay will head up the residential sales and admin teams at Mishon Mackay.
Alex Mackay, co-founder and owner of Mishon Mackay, which has eight offices covering Sussex and London, said: "Both Chris and Angela have in depth knowledge of both the business and the wider industry, and it will be great to watch them continue to grow the business.
"I have no doubt that the business is in the best possible hands, and I look forward to working closely with Chris and Angela going forward."
Chosen Home continues expansion with the appointment of Lisa Freer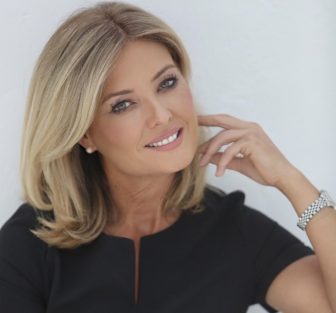 Cosen Home has continued its expansion plans with the appointment of another sales consultant to its team.
Lisa Freer joins the business from Fine & Country, bringing 25 years of experience in selling properties in across the Midlands and joining her former colleague Gemma Hemming at the firm.
Nicki Ash, director of Chosen Home, which launched in September 2020, said: "The past two years have been a whirlwind as we've established ourselves as a force to be reckoned with and built up a reputation for providing a first class selling experience for clients.
"As the property market continues to thrive and our team grows, so do our ambitions to develop the business into a wider area, and having heard great things about Lisa over the course of the past few months, we were very keen to have her join us and play a key role in achieving that business development," she said.
Free commented: "I am very passionate about what I do and always strive to deliver the best possible results for my clients and pride myself on high levels of customer service
"I have been selling luxury homes in and around Sutton Coldfield for the last seven years, but I am now very much looking forward to working with Chosen Home to expand the brand in the Solihull area. I live in the area, so have a great local insight and can share this knowledge with potential buyers.
"Chosen Home have been on my radar since they first launched, and as their presence and reputation has grown, that awareness has increased. The team is winning a lot of business and it's a name that I was hearing a lot of buzz about as a result of its outstanding customer service and its model of not charging vendors to sell their homes.
"After meeting the team, I quickly decided I wanted to be part of it. Everyone was friendly, supportive and professional, and placed a huge emphasis on excellence – starting with the service they provide to buyers and sellers alike right through to their ambition for the future, and I'm excited that I'm going to play a part in fulfilling that."
Ben Longstaff promoted to partner at Fisher German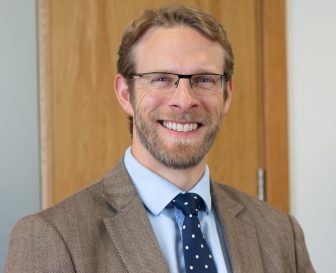 Ben Longstaff, a residential agent at Fisher German has been promoted to partner after a period heading up the firm's Central Agency team at its headquarters in Ashby which sells rural properties across the Midlands.
Longstaff, who joined Fisher German in 2007, said: "It's been amazing to see how far Fisher German has come since I joined 15 years ago. It has grown hugely, and I'm really pleased with how my career has grown alongside it.
"I started specialising in agency in 2009, and Fisher German's training has helped me develop my skills over the years, especially in leadership. Now I am responsible for a fantastic team of 10 who do a great job selling all sorts of properties all over the Midlands.
"I'm delighted to have been invited into the partnership, and I'm looking forward to leading the Central Agency Team to bigger and better things as the firm continues to go from strength to strength."
Duncan Bedhall, senior partner at Fisher German, commented: "It's fantastic we are able to announce these partner promotions following our successful merger with Matthews & Goodman.
"Alongside our growing client base and strong financial performance, the merger has enabled us to grow our partnership to meet the demands of a larger business, and I would like to congratulate those who have been announced as partners.
"At Fisher German, we are committed to giving all colleagues the chance to advance their careers within the business through our career progression framework, and this announcement demonstrates how so many have worked hard to take advantage of those opportunities.
"I am looking forward to announcing further promotions at all levels within Fisher German in the autumn."