Demand from homebuyers remains exceptionally high across the UK as people look to take advantage of low interest rates and the current stamp duty holiday, which is expected to be extended beyond the current 31 March deadline.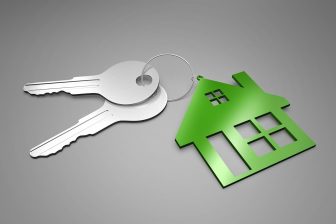 According to the latest Bank of England's Money and Credit statistics, net mortgage borrowing remained at £5.2bn in January, up from the monthly average of £4bn in the six months to February 2020, as buyers rush to take advantage of favourable market conditions.
The data shows that there were 99,000 mortgage approvals for property purchase in January, in line with the average of 100,000 since October 2020.
In addition, effective interest rates on new mortgage borrowing dropped to just 1.85%, which is comparable with the rate recorded in January last year.
The rate on the outstanding stock of mortgages fell to 2.09% which is a new series low.
David Whittaker, CEO, Keystone Property Finance, said: "The statistics show that the housing market remained resilient as the new year kicked off, with demand for property continuing to rise as people take advantage of low interest rates and the stamp duty holiday.
"However, it's clear that mortgage transactions are beginning to slow as the impact of the third national lockdown on consumer confidence and uncertainty about the future of the stamp duty holiday takes hold.
"In addition, while demand for property has remained strong, data shows that the supply of new property has decreased since the beginning of the year."
Iain McKenzie, chief executive of the guild of property professionals, added: "Despite January traditionally being a slower month for purchasing a home, these figures show the stampede to buy property before the stamp duty holiday ends.
"It is good news for the wider economy that there is still interest in moving up the property ladder and consumer confidence in mortgages is still robust.
"Consumers are also repaying debts at an incredible rate, which can be partly ascribed to the savings that many employees are making by working from home.
"However, this could also indicate a lack of confidence in how the economy will fare this year, as people are choosing to pay down debts rather than spending the extra cash.
"Interest rates on mortgages are some of the lowest we've seen in a long time, and this could be another strong year for the housing market."