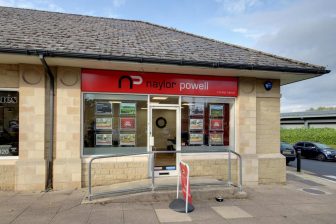 Naylor Powell has opened a new office in Cam.
Founded in 1982, Naylor Powell, which is one of the longest established estate agencies in Gloucestershire, has taken over the premises formerly occupied by Cam Post Office, which has relocated to 24-26 High Street.
The branch is led by Ruth Bartlett, who has worked at Naylor Powell in Stonehouse for more than five years.
Bartlett said: "I am really excited to be opening a new branch in Cam.
"Having worked and raised a family in the area for many years, I know the area well.
"I love the process of finding buyers their dream home and my primary goal is to ensure their experience of moving home is a positive one."
James Birt, Naylor Powell managing director, commented: "We have been working in and around Cam for many years so when the opportunity arose to open a branch here, we jumped at it.
"I am confident that Ruth and the team will deliver our award-winning customer service."