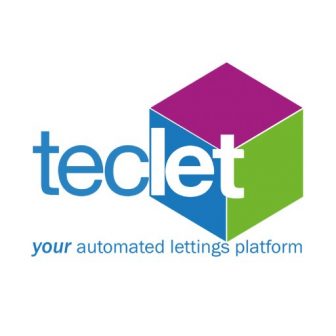 Property technology platform teclet, part of Glanty, owned by OnTheMarket, says that it is important that letting and property management agents provide landlords, tenants and guarantors with the ability to transact 24/7 in today's market.
Fresh research from teclet shows that just over 33% of the total interactions with their automated platform take place outside of "normal" business hours.
An interaction includes pre and post tenancy work and property management and includes such aspects as issuing and receiving documentation, referencing, payments, signing documents, renewals, end of tenancies, changes of sharers, service notices, deposit management, right to rent checks, safety certificate renewals etc.
The teclet platform can be fully integrated with Fixflo for managing property maintenance issues in one environment and likewise with PayProp for all client accounting.
teclet CEO Alan Blockley said: "The pandemic has undoubtedly created a paradigm shift in the way both consumers and businesses operate. There are greater numbers of people working from home and not tied to a nine to five, Monday to Friday regime and a growing expectation of being able to conduct business at times that suit them. The teclet landlord and tenant hub facilitates this perfectly."
The teclet research shows that across their platform, whilst the majority of interactions with landlords, tenants and guarantors still take place between 9am and 6pm when agents are traditionally open, some major client users are now seeing up to 46% of interactions taking place when branches are closed and the numbers are increasing.
Overall, the current teclet research reveals 33% of total interactions taking place outside of these hours with 23.5% taking place between 6pm and midnight and 6.5% taking place in the morning between 6am and 9am. Whether it is insomnia or a reflection of clients and customers accessing the platform in different time-zones, 3% of interactions take place between midnight and 6am in the morning.
Blockley continued: "What this research clearly shows is the need for letting agents and property managers to be making their services available 24/7/365 through an easy-to -use portal."