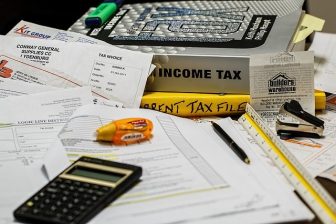 Small businesses, such as estate agents, which face significant pressure on basic salaries to keep up with inflation and tax rises, will be pleased that the new chancellor, Kwasi Kwarteng, is reversing April's National Insurance hike from November.
Kwarteng announced yesterday that the 1.25% rise in National Insurance contributions will be scrapped from 6 November.
He said: "Taxing our way to prosperity has never worked. To raise living standards for all, we need to be unapologetic about growing our economy.
"Cutting tax is crucial to this – and whether businesses reinvest freed-up cash into new machinery, lower prices on shop floors or increased staff wages, the reversal of the Levy will help them grow, whilst also allowing the British public to keep more of what they earn."
He calculates that the tax reduction would mean 28 million people across the UK will keep an extra £330 a year, on average, in 2023-24.
It would also reduce 920,000 businesses' tax liabilities by £9,600 on average in 2023-24, he added.
The now former chancellor Rishi Sunak had introduced the NI hike to invest around £12bn into the health and social care services. It was going to be changed into a Health and Social Care Levy next year.
The government will reverse the tax increase in two stages.
It will reduce National Insurance rates from 6 November 2022, in effect removing the temporary 1.25% increase for the remainder of the 2022-23 tax year.
The 1.25% Health and Social Care Levy will not come into force as a separate tax from 6 April 2023 as previously planned.
Kwarteng is also expected to announce other tax cuts in his mini-Budget later today, including scrapping the planned increase in Corporation Tax from 19% to 25% next year.