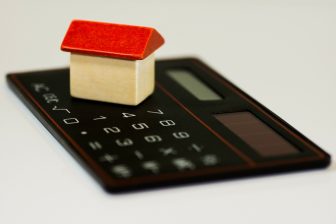 The UK property market could be set to see a flurry of activity as buyers spring into action following the winter months, driving an increase in mortgage lending that could last right through to autumn.
That's the view of lender Octane Capital, which has analysed historic mortgage lending figures and how they differ across each seasonal period of the year.
According to the data, over the last two years a total of £144.9bn has been lent during the winter months, equating to an average of £72.5bn.
However, as the temperature starts to creep up, so too does the total sum of lending seen across the mortgage sector. Over the last two years, a total of £148bn has been lent during the spring months and while a 2.1% increase versus the winter months may not seem that significant, it equates to over £3bn more in mortgage lending, averaging just shy of £74bn per year.
This uplift continues into the summer, with mortgage lending increasing by a notable 11.4% between the spring and summer seasons, before cooling by 0.7% between summer and autumn.
But while the summer months may see the highest level of mortgage lending, it's the spring season when the market is seeing the strongest growth in lending activity.
Over the last two years, the total sum lent during the spring months has increased at an average annual rate of 28.4%. This is not only a considerably stronger rate of growth than both the winter (3.6%) and autumn (9.5%) months, but it has also outpaced the summer months with lending up by an average of 23.4% per year.
Jonathan Samuels, CEO of Octane Capital, commented: "With the exception of the initial Covid year when the industry was first placed into lockdown, the spring season traditionally marks a noticeable increase in mortgage market activity and we expect this year to be no different.
"So while we've already seen a strong start to the year, all things considered, there's a very good chance that come the summer, the current dip in mortgage market performance will be firmly behind us."