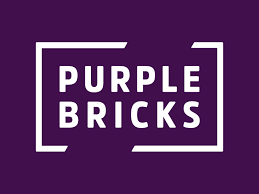 The Purplebricks share price closed up 15.5% yesterday, following the news that the online estate agency has been in talks with Strike regarding a possible takeover bid.
Purplebricks officially opened itself up to potential takeover bids at at the start of this month after seeing a string of interest in the company.
The announcement came as the online estate said it had received interest from third parties.
Purplebricks confirmed yesterday that it has been in discussions with Strike regarding their potential participation in the Formal Sale Process announced on 1 March 2023.
Aside from Strike, Purplebricks' former chief executive and co-founder, Michael Bruce, is also strongly believed to be among those preparing a bid to buy the struggling online estate agency.
It has been suggested that Bruce, who founded the business, with his brother, Kenny, just over a decade ago, is considering combining the technology from his failed Boomin business with that of Purplebricks.
Purplebricks has appointed Zeus Capital Limited and PricewaterhouseCoopers LLP (PWC) as its financial advisers with regards to the Strategic Review, the Formal Sale Process and any offer for the Company that may be forthcoming.
Parties interested in submitting any expression of interest or other proposal relating to any strategic option for the company, have bene asked to contact PwC.
The online estate agency says it is currently expected that any party interested in submitting any form of proposal for consideration within the Formal Sale Process will, at the appropriate time, be required to enter into a non-disclosure agreement and standstill arrangement with the Group on terms satisfactory to the Board and on the same terms, in all material respects, as other interested parties before being permitted to participate in the process.
The firm's share price closed yesterday at 7.97p, up 15.51% on the previous day, but a fraction of the 5.25p peak reached in 2017.
EYE NEWSFLASH: Purplebricks issues statement about purchase interest from Strike