More than half of the 753 Property Industry Eye readers surveyed yesterday revealed they felt their workplace had not been made Covid-19 secure following the government's decision to keep the housing market open for business.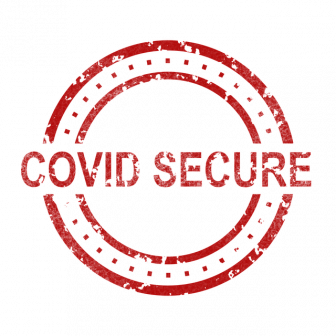 Some 55% of the readers who took part in the poll, which closed at 7pm yesterday, said they do not feel safe in their workplace during this lockdown.
Estate agency employees expressed the greatest concern, but many agency owners are also worried about current working conditions.
Safety in the workplace has been an issue during the pandemic which goes back to the initial lockdown. This is despite the government issuing a set of new national restrictions for agents in England earlier this month, with adherence to safety and social distancing absolutely crucial.
A number of agents have expressed concern over the government's decision to keep estate agency offices open amid the current national lockdown, but Property Industry Eye would be interested to hear about specific instances of Covid-unsafe working practices in agencies. Contact us in confidence: news@propertyindustryeye.com.
Following a continued increase in the number of coronavirus cases and hospitalisations there have been growing calls for the housing market shut down to manage virus spread.
A petition for all estate agency branches to close during lockdown attracted more than 2,000 signatures yesterday.
The decision to keep the housing market operational and estate agency branches open, which is a key difference between the existing lockdown and the first one of March 2020, is an issue that has divided the property industry, as illustrated by some of the comments posted on EYE yesterday.
However, using rapid Covid testing to reduce risk for agents and the need to isolate would almost certainly increase confidence, the survey findings suggest.
Every key worker who cannot work from home will soon have access to a rapid 30-minute test twice a week, the government announced earlier this week.
The government wants to offer the lateral flow tests as part of the Community Testing Programme, with testing sites across England mobilised in a "phased" manner in the coming weeks and months.
But the list of people who look set to qualify the rapid Covid tests does not currently include agents, despite the housing market being open for business and property viewings permitted to go-ahead, as the government looks to keep the economy moving during the pandemic. But many agents are hoping that will soon change.
Should agents be added to the list of people who cannot work from home, enabling them to qualify for the weekly rapid Covid tests?

As an agent, are you confident that your workplace is safely operating in a Covid-secure manner?