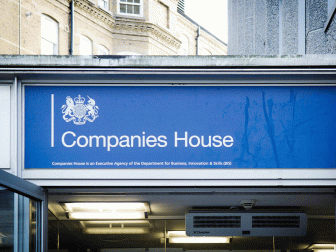 A new study using Companies House data has revealed that 5,618 new estate agency businesses were founded in 2021. 
The research by Yell Business found that 15% of all new businesses launched during 2021 were in real estate.
Of the 718,441 companies started up to and including November 2021, 109,570 of those were within real estate, sitting behind only the retail and professional services sectors and highlighting the knock-on effect of the UK's property boom. 
Of those new ventures founded within the industry, some 31,948 were in property development and trading, while 5,618 that registered with Companies House were new estate agents. 
Yell's research also revealed where budding entrepreneurs could find the biggest opportunities within the sector. This was achieved by analysing the Google search demand for the likes of 'London Estate Agent' versus the actual number of businesses offering the particular service in each area.
Key areas where demand outweighs supply in the property sector 
Business type 

 

 

Top three locations based on searches per listing

 

 

Property to rent 

 

Falkirk (262.50)  

 

Newcastle upon Tyne (261.59) 

 

Belfast (259.11) 

 

Estate agent 

 

Worcester (56.19) 

 

Hereford (44.90) 

 

Gloucester (38.29) 

 

Lettings agent 

 

Hereford (22.00) 

 

Kirkwall (16.00) 

 

Kilmarnock (13.53) 

 

Property management 

 

Llandrindod Wells (5.36) 

 

Milton Keynes (4.34) 

 

Nottingham (4.28) 

 

Property to buy 

 

Kirkcaldy (4.82) 

 

Stevenage (2.76) 

 

Milton Keynes (2.46) 

 
Claire Miles, chief executive officer of Yell, commented: "With the challenges of the last two years, we might expect to find that fewer people were deciding to take the leap into the world of starting and running their own business. However, the data clearly shows that it has potentially inspired more people to take ownership of what they do for a living and finally make the dream of running their own business come true. It certainly has when it comes to the property sector!
"With the background of the pandemic and numerous economic and supply chain challenges, it's really encouraging to see that the entrepreneurial spirit of the UK is continuing to grow year on year.  We look forward to working with some of these new business owners in the property market in 2022, to help make their venture a success".
"The extensive analysis also highlighted which areas of the UK had seen the highest number of businesses launched per capita, and somewhat surprisingly the Welsh coastal town of Llandudno ranked as the most entrepreneurial location, showing that big business doesn't just start in the city."