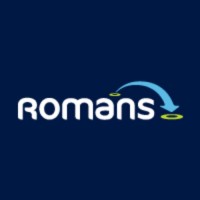 A buy-to-let landlord has been awarded compensation after signing a contract with Romans that breached the Property Ombudsman code.
Karen Markham was awarded £408 compensation by a Romans branch in Wokingham after it was established that she signed a contract that contained 'misleading' wording.
Wokingham Borough Council (WBI) confirmed that an officer from the Public Protection Partnership (PPP), which delivers trading standards, had contact with Romans in relation to the terms within their letting contracts.
Following an FOI request, a spokesperson for WBC said: "The officer emailed with comprehensive advice as to how to ensure compliance with the legislation, and that advice has been taken on board by Romans who have amended their documentation as required by Trading Standards."
It transpired that the contract did not permit her to serve Romans notice with a tenant in situ, which would mean she would have to continue paying commission.
In the case review in September last year, the Property Ombudsman said: "I have found that the Terms of Business and Lettings Authority provided to the complainant, did not meet the requirements under the Code (section 5). They did not clearly outline the circumstances under which Romans' instruction could be terminated."
The Ombudsman said they are "not satisfied that this liability for continuous fees, without the ability to serve notice, was specifically drawn to the attention" of the landlord.
"Moreover, the fees in the contract are not expressed in clearly labelled sections," they said. "For example, the continuous liability is expressed in the first paragraph of the Letting Authority but is not repeated in the fees section."
This led the ombudsman to support Markham's complaint that "information on Roman's fee poster was misleading".
"I have also not found that the contemporaneous system notes are sufficient to conclude that the indefinite nature of the rent collection service was explained sufficiently," they said.
The Ombudsman said they also found aspects of Romans communication with Markham "inconsistent".
Richard O'Neill, managing director of lettings at Romans, told the press: "We are sorry that Ms Markham was unsatisfied with the service she received from Romans and are happy that the issues have now been resolved. We always take this type of feedback seriously and aim to provide consistent and transparent service to all customers.
"We have worked closely with the Trading Standards Office to review our documentation and have actioned their suggestions to improve clarity and avoid similar issues in the future.
"A review of this kind is strictly confidential between Romans and the complainant. Therefore, we will not be publishing the results publicly, however we have now changed our Terms and Conditions and we do not enforce old policies."