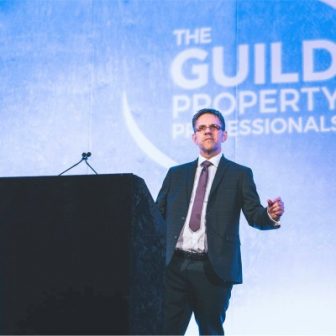 Letting agents are going to have their hands full dealing with the legislative changes that will be implemented over the next few years, according to Paul Offley, compliance officer at The Guild of Property Professionals.
He is urging agents to be aware of the upcoming changes and prepare so that they will be able to provide their landlords and tenants with the best possible advice.
He said: "In April 2022 changes will be implemented for those who need to complete Right to Rent checks on tenants with the Home Office going digital. The temporary measures which allowed Right to Rent checks to be carried out via video call, and by using photocopies or photos of documents will come to an end. This is in line with the government's plan to implement a digital system for reviews.
"As part of the Right to Rent changes, landlords and agents in England will no longer be able check biometric residence cards or permits manually, applicants will need to prove their Right to Rent with a share code, which agents can check online."
According to Offley, there will be drastic changes within the lettings market in Wales.
"In July, Wales sees massive changes as tenancies become occupational contracts and tenants become contract holders," he said. "Landlords will need to give their tenants six months' notice on no-fault evictions, which cannot be served until the first six months of the new tenancy has passed.
"There are also changes to joint contract holders' rights, as well as the introduction of succession rights for contract holders, meaning the contract can be passed onto a successor such as the pervious occupier's children, whether they can afford to take over the tenancy or not," he added.
Looking at a few key dates in the future, Offley continued: "From April 2025 we see the next phase of changes to the Minimum Energy Efficiency Standards (MEES) with a minimum rating of EPC C for all new tenancies. It is expected that the new standard will apply to all tenancies from 2028.  Between now and 2030 we will also start to see the impact of the Levelling Up legislation being introduced in England. And then of course we have RoPA."
The Guild is currently working with its members on the implications of all the changes and helping to ensure a smooth implementation and transition.
He added: "With any change in legislation it always brings some resistance but the key thing is really 'don't panic' – the saying 'the devil is in the detail' really does apply here and this is something The Guild will be working on with its members over the coming months; helping them understand what is required and what preparations they can start to make now so that it does not have a massive impact on their businesses and their clients.
"Landlords and agents who are fully prepared for the coming changes will find them easier and they will be in a much better position to assist their clients adapt to the new requirements."