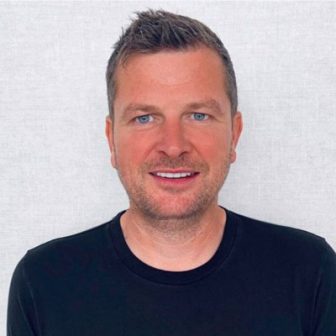 Boomin, the new property portal that launched at the start of this month, has announced that Stephen Murphy has been appointed to the board as non-executive chairman, and will take-up the position later in the month.
With immediate effect, Michael Bruce moves from the role of executive chairman to group chief executive officer and a search is launched to recruit a managing director to lead the portal side of the business.
The appointment of Murphy also paves the way for the process to commence for a founder estate agent to be voted by their fellow founder agents onto the main board of Boomin.
Murphy's appointment, which was officially announced yesterday, comes as Bruce finalises the first stage of a £25m fundraising for the new portal.
Murphy has a proven track record having spent 17 years at Virgin, rising to the position of group CEO between 2005 and 2011, succeeding the founder Sir Richard Branson.
During his tenure he led the creation of many new and entrepreneurial challenger brands including Virgin America, Virgin Active and Virgin Money.
Bruce commented: "The appointment of Stephen is testament to the level of our ambition for Boomin. He is a seriously big hitter that has unrivalled expertise working with one of the greatest entrepreneurs of our time and scaling, challenger brands that aim to reshape markets through technology, innovation and marketing prowess.
"On behalf of the whole team I welcome him onto the board and look forward to working with him as we seek to redefine the property portal market and reset the balance of power within the industry.
"Following the launch of Boomin, it is now the right time to bring on board a managing director to lead the portal, as we scale at speed. The search is underway for a leader within the industry to drive the business forward, whilst remaining true to our values of having estate agents at the very heart and centre of our business."
Murphy said: "I have been really impressed by the DNA of the business and the ambition to deliver truly exceptional experiences for agents and everyone engaged in property. I am excited to be working with the founders and the management team to realise the enormous potential that exists with market leading agents, truly innovative technology and a collective ambition to make a genuine difference. I will be an active advocate for all of these ambitions as chairman."