The shortage of properties for sale in Newquay has hit a 30-yaer high, according to local estate agent Bradley Start.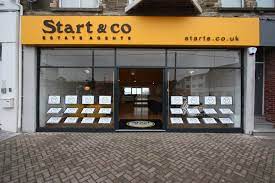 Rightmove data released this morning revealed that Newquay in Cornwall has been named the hottest seller's market, where eight out of every ten homes put up for sale this year are sold subject to contract (SSTC).
Start, a partner at Start & Co Estate Agents in Newquay, said: "The stock shortage is the worst I've seen in thirty years and there's just seemingly endless demand. We're getting requests for viewings within minutes of a property going on Rightmove and many properties are going to best and final offers due to the competition, something that usually we would only see a few times a year.
"It's a mix of locals moving, people buying holiday homes and those relocating completely, which is leading to more out-of-town buyers than we would normally see. Those who are choosing to relocate are, understandably, looking for a home right by the sea, which is pushing up demand even more for those homes with the all-coveted sea view.
"The lack of stock I think is mostly down to the fact that sellers are unsure that they will be able to find a replacement property to buy, but if more sellers decided to come to market this would help across the whole chain."
Simon Shepherd, branch manager of Ashtons in Newton-Le-Willows, has also seen a significant dop in housing stock coming onto the market.
He said: "The train station and high street have had a lot of development over the past few years which had already been increasing activity here, but the past year has just been crazy.
"First-time buyers are queuing up for starter homes, and many of those moving from starter homes are looking for four bed detached homes which are few and far between so when one comes up for sale it's snapped up immediately, especially those that are within walking distance to the high street.
"Some people are selling up their smaller houses closer into Liverpool and moving out here as well, which has pushed up prices to an all-time high. Right now I've had to rip up the rule book because the demand means it's hard to predict what a home is going to sell for, as in many cases we're achieving over the asking price."