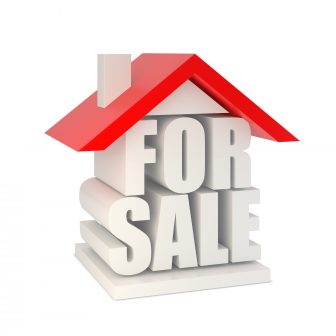 The number of sellers looking to sell their home quickly in the current market has increased by 12%, according to House Buyer Bureau research, with asking prices also being slashed by a bigger percentage.
The latest house price data from the Land Registry shows the average house price across England fell by 0.2% between October and November. However, prior to this first monthly drop since October 2021, the rate of positive monthly house price growth had also been cooling since last August. This, according to HBB's analysis, had spurred an increase in the number of sellers looking to offload property quickly before further market turbulence set in.
The company's research shows there are currently almost 2,000 homes listed for sale across England with the seller specifically stating they are looking to sell quickly; this marks a 12% increase in quick-sale stock when compared to June of last year.
The regions with the largest increase in quick-sale stock are the South West (59.8%), the East Midlands (59.6%) and the West Midlands (58.3%), all with an increase of almost 60% versus June of last year.
Back then, the average quick-sale home was listed for -8.8% less than the average asking price across the rest of the market; today, however, this asking price reduction has climbed to -11.1%.
With property values having rocketed, the average quick-sale asking price is currently £266,631 – considerably higher than both the quick-sale asking price (£230,428) and the asking price across the wider market (£252,671) seen back in June 2022.
London is not only home to the largest asking price reduction for quick-sale properties in the current market at -19.5%, but it has also seen this gap widen by the largest margin since last year when quick-sale sellers were reducing by just -9.9%.
Chris Hodgkinson, managing director of HBB, commented: "There are plenty of reasons a seller may want to move swiftly and these can range from a recent bereavement, financial difficulty or relocating for work, amongst other things. That said, home sellers are a savvy bunch and so it's no surprise that following a sustained period of slower house price growth, we've seen an uplift in the number of homes reaching the market specifically in search of a quick sale.
"This has almost certainly been in anticipation of a house price drop, the first signs of which have now come to the surface and the likelihood is that many more will now follow suit before the rot sets in."