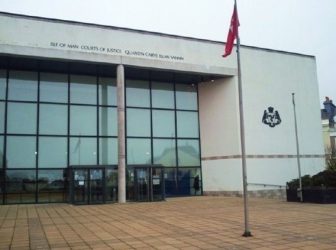 A man who misled a court about the genuine value of his main residence during divorce proceedings has been sentenced to seven-and-a-half months in jail.
Anthony Cooke, 50, lowered three estate agent valuations for the property in Peel on the Isle of Man between March and July 2021.
The court was told that he had submitted emails that had been altered during the proceedings and relied on them in sworn evidence.
Cooke, who wanted to buy his ex-wife's share of the property they lived in together, received three valuations for the home in Aspen Drive, Ballawattleworth, ranging between £340,000 and £350,000. But he altered each valuation to reflect the amount that he wanted to pay.
In each case he had lowered the estimated value of the property by about £5,000.
But his wife rejected being bought out and the judge in the case ruled the house should be sold on the open market.
Cooke's actions were discovered after his wife requested a copy of one of the emails from the estate agent directly and the figures did not match the court documents.
Eventually the matter was reported to the police and Cooke was questioned before being charged with committing an act against public justice, which he later pleaded guilty to.
His defence advocate claimed that Cooke was "not thinking rationally" when the offence was committed."
Deemster Richard Parkes said Cooke's actions had "struck at the heart of the administration of justice".