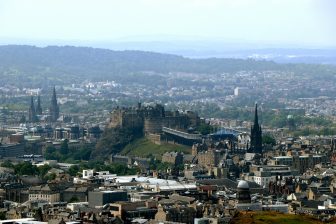 Time is money, so LandmarkAgent's mission to reduce admin and speed up transaction times could effectively leave more time for investors in the Scottish property market to pursue other portfolio items.
LandmarkAgent is the first onboarding solution available in Scotland, aiming to simplify property transactions by unifying the existed process. Under this umbrella, anti-money laundering checks and collection of property information will be automated, and full Scottish title checks will be carried out by Millar & Bryce.
Richard Hepburn, managing director for Landmark's Millar & Bryce commented: "Estate agents are more stretched than ever before – an increasingly demanding regulatory landscape, coupled with soaring workloads and greater competition has meant that agents who are unable to innovate quickly will soon get left behind."
Claiming access to the biggest resource for land and property data in the UK, LandmarkAgent will alert agents to potential transaction blockers, mitigating the risk to investors of transactions stalling or falling through.
Hepburn added: "Following the launch of Landmark Scotland earlier in the year, our LandmarkAgent solution will enable estate agents in Scotland to carry out the core onboarding tasks in one place for the first time – minimising time-consuming admin, whilst removing risk, and ensuring they stay compliant in the process."