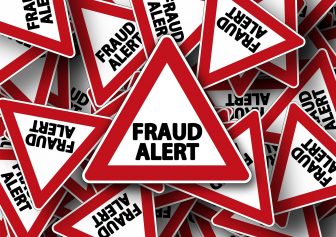 A man has been arrested on suspicion of fraud after the owner of a property in Luton told how he returned home to find it had been sold without his knowledge.
Reverend Mike Hall was working in north Wales when he received a call from his neighbours on 20 August to inform him that someone was staying at the house in Luton.
According to a BBC investigation, Hall's identity was stolen and used to sell his house and bank the proceeds.
Bedfordshire Police said the man, from Bedford, was arrested on Friday at his home address on suspicion of fraud by false representation.
Hall told BBC Radio 4's You and Yours: "I went to the front door, tried my key in the front door, it didn't work and a man opened the front door to me."
The man at the property said he was doing building work and contacted the new owner's father who said he had purchased the house in July.
Hall added: "We then tried to access the Land Registry documentation online to find out whose name appeared… and it is, in fact, as of 4 August, this man's name."
Det Insp James Day, head of the force's serious fraud investigation unit, said: "This arrest marks significant progress in this investigation.
"I can only imagine the anxiety and stress the victim has had to endure in this unusual and sophisticated case."
The Land Registry paid out a total of £3.5m in compensation for fraud last year.
Owner recalls shock of finding that his house had been sold without his knowledge