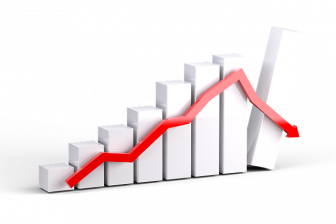 Around one in five EYE readers (24%) who responded to our straw poll on Monday agree with Harry Hill's recent prediction that average UK house prices could fall by around 20% next year. 213 votes supported his view.
But of the nearly 900 votes that were cast in total, the top prediction was the 28% (248 votes) who expect house prices to fall by between 5% and 10% in 2023.
A fall of up to 5% is expected by about 16% of the voters.
Some are rather more optimistic in their outlook.
43 voters think prices will stay the same, 21 think prices will rise by less than 5%.
16 voters think a price rise of more than 5% but less than 10% is on the cards, and the most optimistic 7 of the voters are looking forward to price rises of more than 10%.
It is clear that a big majority are expecting prices to significantly fall in the next twelve months.
We'll revisit the numbers at the end of 2023 to see which prediction turned out to be the most accurate.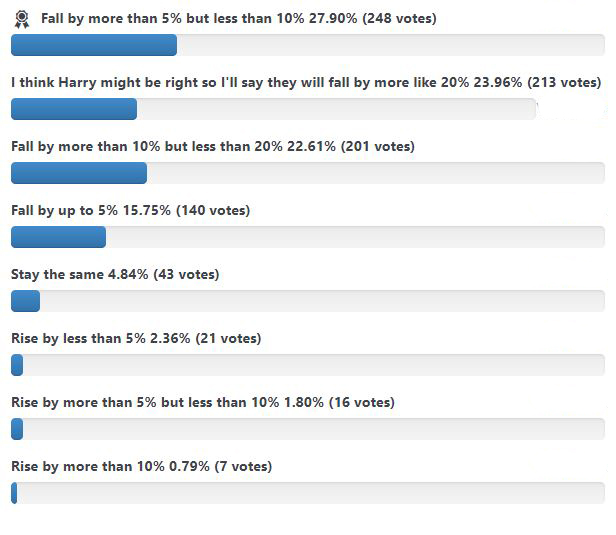 Crash! Harry Hill says house prices could fall by 20% – do you agree?