We all know that some estate agencies earn referral fees for referring customers to conveyancing, surveying and other property-related services.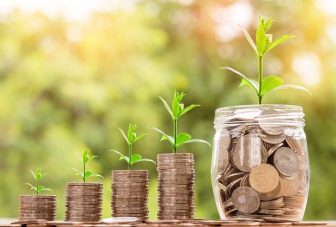 Mortgage referral fees, declared in a transparent way, are often among the most lucrative and can prove to be an important stream of income, and yet many front-line estate agents do not possess sufficient knowledge to have the confidence to engage customers in dialogue about their finances.
New research suggests that there is a lot of potential untapped business in this area of the market.
The study found that less than half of prospective and current homeowners used a mortgage adviser or broker when purchasing a property.
The survey carried was out by Censuswide, on behalf of MetLife UK, among a UK representative sample of 2,000 homeowners, or those currently purchasing a property.
It found that 23% identified cost as being the biggest barrier to seeking advice from a broker or adviser, while 12% preferred to accept help from friends and family instead.
Concerns around cost show a widespread misconception about the advice market, with many consumers unaware that mortgage brokers do not charge buyers a fee and will instead take commission from the mortgage provider.
People's finances are inherently personal and can cause many people to avoid seeking financial advice for fear of being judged. Establishing a strong relationship with a financial adviser and speaking to them on a regular basis can make a significant difference and help people feel more at ease.
Some 11% of respondents said they did not use an adviser when buying a property because they did not trust them.
Confusion around when to seek financial advice is also common, the research suggests.
One in ten – 10% – consumers admitted that they did not know they could speak to a financial adviser or mortgage broker when purchasing a property. As a result, buyers are potentially missing out on more competitive mortgage rates that can only be accessed through a broker, while estate agents are missing out on potential referral fees.
Rich Horner, head of individual protection at MetLife, commented: "Buying a home is likely to be the biggest financial purchase a person ever makes and yet many people avoid speaking to an expert before doing so."