Strutt & Parker appoints Marcus Flacks as director of residential marketing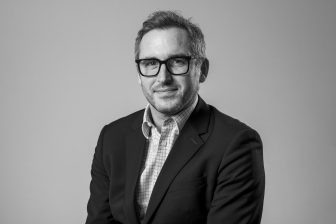 Strutt & Parker has appointed Marcus Flacks as the new head of its residential marketing team.
Flacks joins Strutt & Parker with around 20 years' experience in the marketing industry, having spent the past five years as the marketing director at London estate agency Marsh & Parsons.
In addition to extensive experience in residential property marketing, Flacks has developed and implemented creative marketing and sales strategies across business services, business intelligence, flexible office and technology sectors – all with a focus on return on investment.
Leading Strutt & Parker's residential marketing operation, the company says that he will further develop the businesses' brand proposition, implementing innovative campaigns that drive awareness and consideration, along with helping Strutt & Parker enhance and expand its digital footprint.
Flacks commented: "People are inherently passionate about property, and in light of the events of the past twelve months we are now arguably more passionate than ever before. A new spotlight has been shone on how we are living, verses how we want to live and there is a real opportunity for estate agent brands to be part of this conversation. I am therefore really excited to be joining one of the country's most prestigious and respected estate agency brands at a time when 'home' has never been more important.
"Estate agents don't just sell bricks and mortar, they provide an essential service and what should be a rewarding experience. From a marketing perspective I don't think there is a more dynamic subject matter to work with than property. I am looking forward to hitting the ground running and building upon the excellent work that the team has delivered and taking the Strutt & Parker brand to the next level."
James Maguire joins Housing Hand
UK rental guarantor service Housing Hand has announced the appointment of James Maguire as its new head of sales and business development.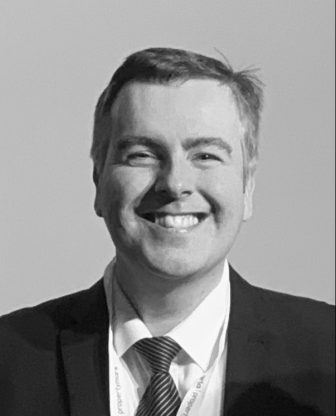 Maguire will oversee the delivery of Housing Hand's strategic sales focus for the UK and Ireland, including building key partnerships and alliances to support market demand, as well as managing the company's overall sales function.
Maguire brings 20 years' experience of digital sales and marketing to the role. He has spent the last decade working in the property sector, including at Rightmove and Reapit.
He will oversee Housing Hand's experienced field sales and account manager teams, which focus on long-term partnerships with clients, with Housing Hand supporting their growth in letting both student and residential accommodation.
Maguire said: "The pandemic has impacted the lettings market in multiple ways. One result is that an increasing number of tenants are in need of Housing Hand's guarantor services, so I'm delighted to join the business at such an important time."
Mazars recruits Graham Bearman as head of real estate valuations
Mazars, the international tax, audit and advisory firm, has appointed Graham Bearman to lead its real estate valuations team.

Bearman joins the team from Cluttons and will focus on further expanding Mazars' real estate valuation services, working on a range of real estate clients including funds, investors, banks, corporates, occupiers, public sector, listed groups and developers.
He brings more than 26 years of experience to the firm, having worked across a wide range of property sectors and sub-sectors within the UK and overseas.
In addition, he also has the benefit of over 10 years' experience in the accounting and auditing arena providing reviews and analysis of valuations, restructuring, tax, due diligence, lease advisory and business combination (IFRS-3R / ASC 805) valuations.
Nargis Yunis, partner in asset management assurance at Mazars, said: "His commercial and technical expertise will be invaluable to the Mazars Real Estate sector offering as we continue to service high profile clients across audit, tax and advisory."