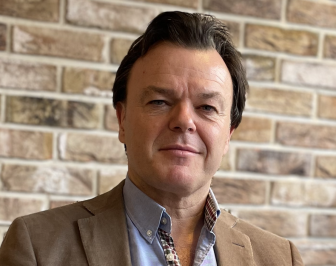 Fine & Country has has added a further office to its London network, after the director of Gareth James Estate Agency took on the the brand to elevate his already existing sales offering in the Southwark, Peckham Rye, and Camberwell areas.
Fine & Country Southwark, Peckham Rye and Camberwell officially opened its doors in January 2023, although the existing Gareth James agency, which Gareth Mozley and his wife run, has had an office on a busy and prominent road in Peckham Rye since 2007, with a workforce of around 10 people.
Mozley notes that Peckham was their choice of location because of the property market's exponential potential, due to its proximity to central London. The area already has a good local infrastructure, and a new London Overground Line is also in the pipeline making this up-and-coming part of London and investor's paradise.
Mozley commented: "From the last census in 2021 we know the average median age in Southwark is 33.6, with over 18s representing 84.3%. Direct links to the city are fantastic with trains to Blackfriars, Victoria and London Bridge offering the city life with community feel when you come home.
"If I was to tip an area, I would recommend North Peckham between Queens Road and the Monopoly favourite, the Old Kent Road. Great value and 'on the up' with schools constantly improving and an expanding restaurant, café, gallery scene."
When asked why he chose Fine & Country as the next step for their agency journey, Mozley said: "I have always been impressed with the level of quality and reach of the brand's marketing and when we met the senior management team at Park Lane, it was clear we should partner with each other.
"Our ethos also aligns heavily with Fine & Country, especially with our involvement in our local area and charitable causes – much like The Fine & Country Foundation. We were the first business to establish a food bank in Southwark and we even launched the first ever Peckham Fun Run in 2018."
Nicky Stevenson, MD of Fine & Country UK commented on the new license, stating: "We were elated to welcome Gareth and his team into the Fine & Country network last month. His market knowledge, determination and background in Peckham and the wider area makes Gareth an asset to Fine & Country, our London network particularly will benefit enormously form his experience and this expansion of the brand across the capital."