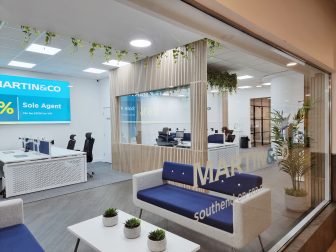 Martin & Co's Southend-on-Sea branch has moved to a new bespoke office in the Essex city.
The relocation to Southend's Victoria Shopping Centre coincides with the branch's launch of The Mortgage Genie South Essex.
Branch owner Tony Lindberg and his residential sales and lettings team had previously been based on London Road in the coastal city since 2001.
Lindberg said: "After 21 years, we really felt now was the right time to move and refresh everything.
"The Victoria Centre is a really great place to be as it's a mixture of retail, entertainment, and council-related services.
"That means we see a superb flow of people past the branch, because it's in a brilliant spot within the centre.
"The office really is a space fit for a modern estate agency.
"The team have been incredible throughout the move, and we've invested a lot into their equipment and training, with each of them now having passed The Able Agent's CePap qualification."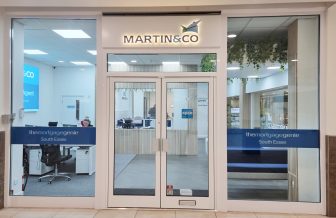 Martin & Co Southend's Leanne Levy is heading up the branch's new Mortgage Genie offering.
Lindberg added: "As Martin & Co, we've always been able to refer mortgages but now we're doing it in-house through Mortgage Genie, which we launched in February.
"We've put a lot into our new office window displays for the launch of The Mortgage Genie South Essex and we're really proud of how everything looks.
"Both myself and Leanne are delighted to be able to offer mortgage and financial advice as part of our overall branch service."
Martin & Co MD Eric Walker added: "Tony has had some amazing successes, including five portfolio acquisitions, and the move to the Victoria Centre, alongside the launch of Mortgage Genie South Essex, is another great step for him and his team in Southend."