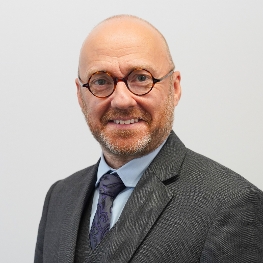 Letting agents in Scotland have met with the country's minister for tenants' rights, Patrick Harvie, to discuss the prospect of rent controls.
The meeting, arranged by ARLA Propertymark, was the last of three roundtables that will inform the trade body's response to the consultation on the Scottish government's proposed A New Deal for Tenants strategy.
Members delivered a clear message to Harvie that the best way for the government to influence affordability is to get more homes into the private rented sector.
They said direct rent controls and other interventions proposed by the draft strategy could have the unintended consequence of pushing more landlords out of the sector, adding to the shortage of properties.
Labour's housing spokesman Mark Griffin was also at the roundtable.
Daryl McIntosh, Propertymark's policy manager for the Devolved Nations, said: "We were delighted to provide our members with a platform to speak directly to the Minister on this important issue and for him to hear how they believe affordability in the PRS can be addressed.
"By attending our roundtable, Mr Harvie and the rest of the Government recognise the vital role Propertymark agents and the landlords they represent have in providing homes for the people of Scotland. They must now give their professional views serious consideration as this strategy continues to develop."
Harvie said he welcomed the opportunity to hear directly from letting agents to help the Scottish government form its proposals.
He commented: "We're working to deliver A New Deal for Tenants centred on more affordable rents and greater rights for all tenants. We've committed to introducing rent controls in the current Parliamentary session, and while there are range of views on how best to do this, there is widespread consensus on the importance of ensuring we have the evidence and data to develop a robust system that meets the needs of Scotland.
"The New Deal for Tenants consultation is open until 15 April and I would encourage anyone with an interest to respond."